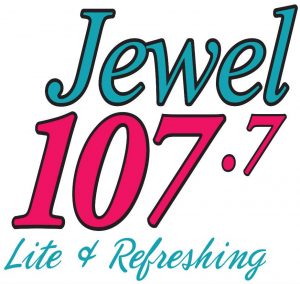 Jewel 107.7 or CKHK-FM is an AC station that operates in Hawkesbury with dayparting broadcasts Owned by Evanov Communications the bilingual radio was established in 2008 and broadcasts Soft AC/Pop Standards and easy listening format on a frequency of 107.7 MHz. CRTC gave Ottawa Media Inc. (a part of Evanov Communications) permissions to set up the radio. Initially proposed format was easy listening with minimum of hundred hours of local content each broadcast week. News, sports, weather and traffic reports were included in the content. Effective Radiated Power was 875 w.
Complete List of Ontarian and Canadian Radios for Listeners
Listen The Jewel 107.7 Hawkesbury, ON Online
Listen 107.7 The Jewel (CKHK-FM) online from Hawkesbury, Ontario. Wait for the stream to load.
The Jewel hit the waves on April 14, 2008 from its studios and offices at 1320 Main Street East broadcasting Easy Listening. Wattage of the CKHK was later decreased to 1,100 w. Changing the transmitter was also part of the plan but was put aside later. You can have the radio online with Standards-soft adult contemporary/instrumental music, latest news, information about contests (Win With Jewel 1077), On-Air Schedule, Recently Played, Community Guide, Joke of the Day and more. Follow Le Jewel 107.7 on Facebook and Twitter. Here is the website: www.1077thejewel.com
Programs
| Stokley Peters | Morning Show with Miki Mihavolich | The Lounge | Jewel 107.7 Overnite |
| --- | --- | --- | --- |
| The International Concert Series | Monday Morning with The Mayor | Music | – |
| Echo Smith | John Tesh | Miki in Miki the Morning | – |
Contact
Address: 1320 Main st. E
Hawkesbury, Ontario
K6A 1C5
Tel: 613 872 1077
Fax: 613 632 4022