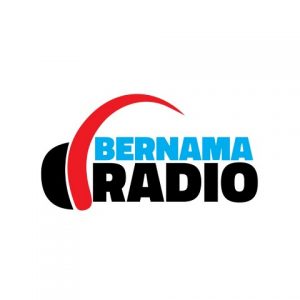 Bernama Radio 24 93.9 FM Kuala Lumpur launched on September 3 2007 after a couple of signal tests on August 2007 is the All-News format radio station. "Berita Pantas. Info Berterusan" meaning Fast News. Nonstop Info in direct English translation is the tagline of the Radio24. The frequency used by the Radio24 was formerly assigned to Klasik Nasional FM. A relay broadcast transmitter of the Bernama Radio24 was launched in Johor Bahru at 107.5 MHz in January 2012. Public Broadcaster and national news agency BERNAMA is the owner of the news channel currently operating from Wisma Bernama, Kuala Lumpur. The English and Malay station delivers hourly news bulletins, quarter-hourly news headlines, breaking stories, weather updates, sports feeds, traffic reports, stock market stories, business reports and more through FM signal and via IP (internet protocol) using audio streaming medium.
Listen Bernama Radio24 93.9 FM Kuala Lumpur, Malaysia Online
Welcome to the BERNAMA Radio24! Listen Radio Bernama Radio 24 live streaming. Wait as the stream loads.
More Malaysian Stations for Listeners
A number of awards have been won by the Bernama Radio24 including Best Health Radio Program (2013, 2012), Anugerah Seri Angkasa in 2010, Best Consumer Radio program for year 2008 and 009 are a few to mention. The wide variety of content hosted at the Radio24 includes current affairs programs, interviews with political and public figures, talk-back shows, documentaries, music and more. Bernama Radio24 can be tuned in Malaysia and Singapore. The mobile streaming via applications was initiated on January 3, 2011, users can simply download the respective apps i.e. for BlackBerry, iPhone, and Android Phones from respective stores to receive the streaming while on the move. Klang Valley, populating as much as 8 million people makes the most dense listener population for the Radio24 93.9 FM. The other transmitter sites of the Bernama Radio24 are Mount Pulai at 107.5 FM, Bukit Karatong covering Kota Kinabalu at 107.9 FM and Gunung Serapi at 100.9 FM covering Kuching. Fans can follow the Bernama Radio24 on Facebook, Twitter, Instagram, YouTube and Soundcloud. Here is the website: Bernama Radio 24 Live
Radio24 Programs
| Kabar Merah Putih | Dalam Radar | Ala carte pagi | Dunia Pengguna |
| --- | --- | --- | --- |
| Kerusi panas/ dalam radar | Auto zone | Selendang Sutera | Tazkirah Usrah |
| Kay azlee on air (ict & anda) | Designed | Hahtag | Santun bahasa |
| Irfan on Air | Bijak Wang | Langit Biru | Black Maria |
| Nepal Sandesh | Etime management with dr venga | Teh Tarik | The lounge |
| The biz show with nick goh | Sidang Redaksi | Hikayat kita with ninot aziz | – |
| Klinik kepenggunaan bersama ppim | Glam | Apa kata anda? | – |
Radio24 Anchors and Hosts
| Ziana Nasir | Raifa Zulkifli | Amar Yusuff | Zulkifli Bujang |
| --- | --- | --- | --- |
| Hanie Hamid | Dr Niki Shuhada | Dr Kamal Affendy | Dr Irfan Khairi |
| Dr Fazley Yaakob | Nazira Noran | Yuzaini Yahya | Fifi Norhafizah |
| Shahrizal Abd Rahim | Wan Syahrina | Kam Kamaruddin | Shuhadah Armawan |
| Gerard Vincent Ratnam | Roslizam Ramli | Dina Almashoor | Richie Rachman |
| Nadhirah Matrang | Vivian Toh | Tuan Asmawi Tuan Umar | – |
Contact
Address: BERNAMA Radio, Aras 15, Wisma BERNAMA, No.28 Jalan 1/65A, Off Jalan Tun Razak, 50400 Kuala Lumpur
Tel: 03-2692 8994
Email: bernamaradio24@gmail.com