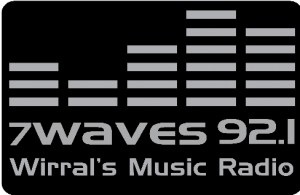 7 Waves Radio 92.1 (originally 7 Waves Community radio) is a UK independent community radio located in Leasowe, Wirral, Merseyside, UK. The station is positioned built in such a way for media centres which includes on-air studios.
Staff
Pauline Murphy (Station manager)
Nick Fair
Glynn Thomas
Lorraine Smith (Receptionist)
Above are its staff, consist of four person.
David Prior (as 7WCR Chair), Iris Coates (as Board Member), Dave Litherland (as Board Member) and Brian Simpson (as Board Member) are the key people of this radio station.
At daytime programming shows from 7am to 8pm, with quite uncommon conditions, is broadcast live from the studios in Leasowe. From 8pm to 2am usually in weekdays, a few programmes are live and some are recorded. Through the night slot from 2am to 7am is oftentimes live and oftentimes recorded, based on presenter availabilities. The station broadcasts events, community shows, news (local & international) and music as well.
Presenters
Andy Wrob
Adam Siddorn
Geoff Morris
Glynn Thomas
Terry Lennaine
Paul Leckie
Nick Parton
Paul Stewart
Rik Stone
Eric Baxendale
Dave Taylor
Above are current presents that are either RJ or DJ.
7Waves 92.1 Radio Listen Live Streaming

Below is the streamiung of 7Waves 92.1 radio, please wait while the stream loads.