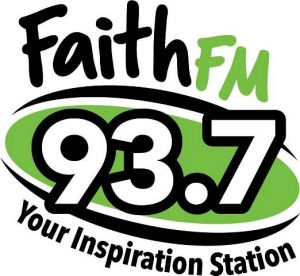 Faith FM 93.7 launched on Feb 28, 2004 is a 24 hour Christian Radio owned by Sound of Faith Broadcasting Inc. Faith was among the four stations in Kitchener-Waterloo area to get licensed on May 14, 2003 by the Canadian commission.  Sound of Faith Broadcasting after receiving their license of a LP-transmitter began test transmissions on Dec 18, 2003. They originally wanted to set up a community developmental station using a frequency of 91.5 MHz but ended on 94.3 MHz with a religious specialty station instead. CJTW-FM got launched on Feb 28, 2004 from its studios at 659 King Street East in Kitchener. In April 2005 the applicant's proposal to change the frequency to 106.7 MHz and ERP to 1,585 w was rejected by the commission.
Full List of Ontarian and Canadian Radios
Listen Faith FM 93.7 Kitchener-Waterloo, ON Online
Listen Faith FM 93.7 online from Kitchener-Waterloo, Ontario. Wait as the stream loads.
The company once again applied to change the frequency to 93.7 MHz on Feb 27, 2015 and were successful to get the approval of CRTC on Sep 17, 2015. Studios were relocated to 604 Belmont Avenue West, Unit 2, Kitchener Ontario N2M 1N5 in Feb 2016. The channel started its broadcasts on a frequency of 93.7 MHz on Nov 16, 2016 simulcasting the content of the 94.3 MHz transmitter before shutting it down on Feb 15, 2017 forever. Faith Inc. is also operating station in London, Brantford and Woodstock. You Inspiration Station is the slogan used by 93.7 Faith FM. The mission of the Faith FM 93.7 is to support and uplift the Christian community and inspire the Canadian Christian talent in the region. You can listen the not-for-profit station online with Christian contemporary music, Southern Gospel, spoken word programs in Romanian, Portuguese, Filipino and Yugoslavian, programming info, contests (Bible Buzz, 50 Cent Word!, God Made It, What is it???, YMCA Contest) & events info and more. Follow the CJTW-FM 93.9 FM on Facebook and Twitter. Here is the website: www.kitchener.faithfm.org
93.9 Faith FM Shows
| Pat & Josh in the Morning | Chef D | Out to Lunch with Tanya | Triple R |
| --- | --- | --- | --- |
| Odyssey Weekend | Timeless Truths | On Mission with Jesus | Power and Praise with Bruce Johnston |
| Above, Down, Inside Out | Gospel of Asia | Back to the Bible | Saturday Morning with Kyle |
| Despertar DaCidade | Walk in the Word | Life in Balance | Voice of Hope |
| Music | Insight for Living | Truth to the Truth | Paws and Tales |
| World Outreach | In Touch | Key Life | – |
| Rainbow | Focus on Family | St. Matthews Lutheran Golden Hour | – |
Contact
Address: 604 Belmont Avenue West, Unit 2,
Kitchener, ON
N2M 1N5
Tel: 519 575 9090
519 575 9090 x25
519 603 0937
1 844 369 0937
Fax: 519 575 9119
Email: info@faithfm.org