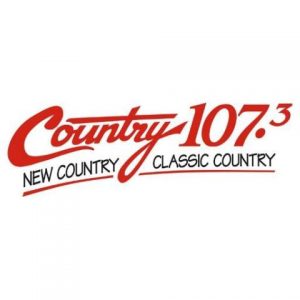 Country 107.3 also known by its call letters, CJDL-FM is a follow-up of the CKOT-AM, which was closed on Feb 17, 2013. CKOT-FM, an Easy listening and Soft AC station is the sibling of the radio. Southwest Ontario's Best New and Classic Country Music is the slogan used by the channel. The history of the station dates back to 1950's. Ken Orton who came all the way from England to Canada in 1948 to seek a career in broadcasting got constantly rejected because of his alien accent. Orton decided to establish his own radio and after some years of struggle received the approval from CBC Board in 1954; the daytime channel would operate with a 250-watt transmitter. The license was finalized on April 26, 1955 when Tillsonburg Broadcasting Co. Ltd. had the license formally.
Get Full List of Canadian and Ontarian Radios
Listen Country 107.3 (CJDL-FM) Tillsonburg, ON Online
Listen Country 107.3, South West Ontario's Best New and Classic Country, online from Ontario. Wait as the stream gets loaded.
More About Country 107.3 (CJDL-FM)
CKOT-AM got a frequency of 1510 kHz and signed on air on April 30, 1955. The ERP was increased to 1,000 watts in March 1958. In 1962 John B. Lamers became the owner of the radio after purchasing all 100% interest from Orton (who left the business to make investments in film) and other partners. In 1974 and 1988 ERP increase to 10,000 and 20,000 w were granted respectively. The move to switch to FM dial was of no avail in 1993 as it lost the bid to CKDK Woodstock that won 102.3 MHz. CKOT was once again not able to change its band when CHUM got its hand on 102.3 for its London station in Oct 1999. CRTC recommended the band change in Aug 2005 however, Tillsonburg Broadcasting Co. Ltd. had to setup a new station to get 107.3 MHz which it eventually did in Aug, 2007 with the launch of Country 107.3 (CJDL-FM). CKOT-AM would remain on-air as the repeater of the FM until its closure in Feb 2017. CRTC made an administrative renewal of the license in Aug 2012 until Aug 31, 2013. Tillsonburg awaiting CRTC approval, sold it stations to Rogers Media on Sep 27, 2016. You can listen to the best country hits online with news, lifestyle stories, sports & weather updates, community galleries & events, contests and more. Follow the station on Facebook and Twitter. Here is the website: www.country1073.ca
Personalities
Randy Owen
Craig Fox
Cathy Wegner
Contact
Address: P.O Box 10 , Tillsonburg , Ontario N4G4H3
Tel: 519 842 4281
519 842 3071
Fax: 519 842 4284
Email: info@easy101.com