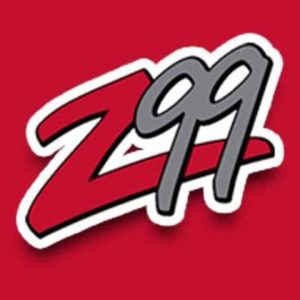 Z99 is a Regina based Hot AC station launched in June 1982 by Rawlco Communications was originally meant to be a modern rock station. Regina's #1 Hit Music is the slogan of the channel. CIZL-FM history goes back to 1981 when Midwest Broadcasters Ltd was allowed to establish an FM station at 98.9 MHz. The transmitter sites of station was moved to CBC tower before its launch after the approval of CRTC in April 1982. Eventually the CIZL got launched in June of 1982. The license of the Z99 98.9 was renewed on January 11, 1984 to Sep 30, 1985. CJME and CKCK are the sibling stations of CIZL. Rawlco Communications after an intracorporate reorganization of the company once again had the renewal of their asset in May 2010 validating it up to August 31, 2016.
Full List of Saskatchewan and Canadian Radios
Listen Z99 98.9 FM Regina, SK Online
Listen Rawlco Radio 98.9 FM Z99 (CIZL-FM) Regina, Saskatchewan Online. Wait as the stream loads.
Note: Don't Confuse Z99 with Z99 Cayman (ZFZZ‑FM) in Great Cayman.
Adult Top 40 (Adult Contemporary Hit) station is powered by ERP of 10,000 watts and features the best music Hits for its listeners across Saskatchewan. Audiences can enjoy their favorite music station online with some best Hit music, Rawlco Radio News, contests, street beat, concerts and events info, playlist, Find SASK Top 30, (Z99'S $25,000 BREAK THE BANK, BEAT THE BOX OFFICE TICKETS, Z99'S SMALL TOWN TAKEOVER, MOST INCREDIBLE BRIDAL SHOW) join PLANET ZED and more. Fans can connect with Z99 socially through Facebook, Twitter, YouTube and WhatsApp. Here is the website: Z99 98.9 FM(CIZL-FM)
Shows
Cassity Show
American Top 40 with Ryan Seacrest
CC, Lorie (Lorie Lindsay) and Cassity Show
Crash and Mars Show
Contact
Address: 210-2401 Saskatchewan Drive
Regina, Saskatchewan
S4P 4H8
Tel: 306 525 0000
Contest Line: 306 936 9999
Text Message: 639639
Email: cmyers@rawlco.com