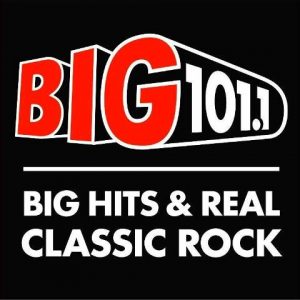 101.1 BIG FM initially launched in 1949 at 1230 kHz is a Classic rock station owned by Corus Entertainment. Big Hits & Real Classic Rock is the catchphrase. Ralph Snelgrove working as the manager of 560 CFOS AM applied for a license of AM station at Barrie which CBC board approved. 1230 kHz was granted as the frequency and 250 w would be the ERP of the soon to be launched radio. Ralph retired from CFOS-AM in April 1949 to eventually launch his station in August. CKBB-AM singed on air on Aug 31, 1949 after a brief ceremony effected by the rain and thunderstorm. Barrie Broadcasting Co. Ltd was incorporated as the company owning the CKBB in 1952 after the approval of CBC Board. By 1957 CKBB was an independent channel with no affiliation; Snelgrove would own 96.7% shares in radio. Frequency was switched to 1230 kHz and ERP was increased to 5,000 kHz in Nov 1958. The wattage was increased to 10,000 w in 1960.
Listen 101.1 BIG FM Barrie, ON Online
Listen 101.1 BIG FM online from Barrie, Ontario. Wait as the player loads the stream.