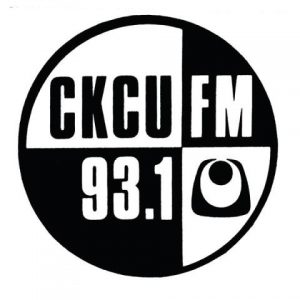 CKCU FM 93.1 launched on Nov 14, 1975 is a campus and First Nations community radio at Carleton University and owned by Radio Carleton Inc. The carrier current AM station was approved by CRTC on May 22, 1973; transmitter would operate using a power and frequency of 16 w and 670 kHz. It became a fulltime FM license after Carleton University Students received an FM license on June 27, 1975. After the official launch of the CKCU FM 93.1 in November 1975 campus radio was allowed to increase it ERP to 12,000 w in 1976. The commission despite updating the license, advised the station to beef up its news and community programming in 1978. By 1985 the CKCU 93.1 FM was working with about 150-250 volunteers. Year 2000 marked the 25 anniversary of the college radio.
Get More Ontarian and Canadian Radios
Listen CKCU FM 93.1 Ottawa, ON Online
Listen CKCU FM 93.1: The Mighty 93.1 online form Ottawa, Ontario. Wait as the stream loads.

More About CKCU 93.1 FM
The first campus radio in the Canada is today supported by its listeners' donations, annual fund drives and volunteers. It represents the unrepresented communities and has marked its position as an alternative to mainstream commercial media in Ottawa and Ontario. Specialty and General music, spoken word and multicultural content along with Program schedules, on demand content, news and informative community interest programs can be have online of the official web-portal of The Mighty 93.1. Follow CKCU FM 93.1 on Facebook and Twitter. Here is the website: www.ckcufm.com
The Mighty 93.1 Programs
| Aboriginal CKCU | Lost In Bass | Monday Special blend | Rendez-vous Haïtien |
| --- | --- | --- | --- |
| Night Trax | Results May Vary | Meltdown | Saturday Morning |
| Can I Have A Word? | Aap Ki Farmaish | Spirit of Vietnam | Carleton Music Showcase |
| Ottawa Morning Talk | Janis Lockwood | The Red Zone | Bizarre Bazaar |
| Two Man Advantage | Sunday Night Mind Melt | An Indian Morning | Heavy Friends |
| Gospel Express | Tinig Pinoy | Punto De Encuentro | Mar's Local Connection |
| Asian Sounds | Voice of Somalia | The Home Invasion Show | Friends with Benefits |
| Third World Players Present | Steve Kirkland | Sunday Simcha | – |
| The Department of Imaginary Studies | Reggae in The Fields | Acoustic Frontiers, The Back 40 | – |
| Joe Reilly | The Overnight Sensation | Barrio Latino | – |
Contact
Address: CKCU FM
Room 517 University Centre
1125 Colonel By Drive,
Ottawa, Ontario CANADA K1S 5B6
Tel: 613 520 2898
613 520 2600
613 520 3533
Email: info@ckcufm.com