BBC Radio 2 Live UK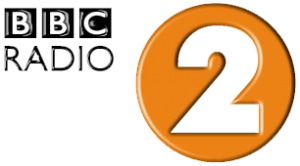 BBC Radio 2 or BBC R2 is listed among the top radio stations in United Kingdom broadcasting from London. It was established in 1967 (end of September). It is transmitted in many cities of UK which are:
BBC Radio 2 Coverage
89.1 FM in London
90.1 FM in Belfast
89.9 FM in Glasgow
89.7 FM in Redruth
88.8 FM in London Borough of Bromley
90.0 FM in Sandgate
88.1 FM in Manningtree
89.5 FM in Oxford
88.3 FM in Sutton upon Derwent
90.1 FM in Peterborough
88.8 FM in Belmont
90.1 FM in Chatton
89.8 FM in Llanddona
89.9 FM in Wenvoe
89.3 FM in Haverfordwest
88.9 FM in Llangollen
88.7 FM in Londonderry
89.6 FM in Limavady
89.1 FM in Melvaig
89.3 FM in Fort William
89.5 FM in Darvel
89.1 FM in Ashkirk
88.3 FM in Forfar
89.6 FM in Rosemarkie
89.1 FM in Princetown
89.3 FM in Holme upon Spalding Moor
88.1 FM in Wigton
88.5 FM in Dipton
88.6 FM in Hereford
88.6 FM in Horwich
89.7 FM in Norwich
90.1 FM in Wick
88.7 FM in Oldmeldrum
88.3 FM in Brae
88.6 FM in Penicuik
89.6 FM in Les Platons
88.4 FM in Douglas
89.4 FM in Kilskeery
88.7 FM in Camlough
89.4 FM in Kilkeel
88.8 FM in Ballycastle
88.3 FM in Rostrevor
89.1 FM in Larne
88.8 FM in Carnmoney
88.7 FM in Aberystwyth
It plays mostly Music, Comedy, Documentaries, News, Weekly Concerts and Events (Christmas, New Year, Easter, etc). People love to listen BBC R2, as BBC Radio 2 became the No. 1 top radio station in the whole England due to huge listeners (6,764 listeners) (December 2009 to December 2011). It is designed for the Youth of UK.
BBC Radio 2 Listen Live
Below is the live streaming of BBC R2, please wait a while the stream loads completely.

Your browser does not support the audio element.
Hope you will enjoy to listen BBC Radio 2 online.