Absolute Radio Listen Live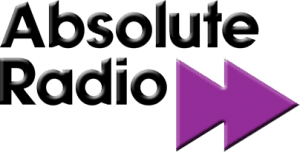 Absolute Radio (previously called Virgin Radio) is one on the list of 3 Independent radio stations in UK based in London, United Kingdom. It's DJ's produce their own music (that why it's motto is Discover real music) and sound tracks. It was first established as Virgin Radio on 30 April 1993 but with the passage of time it's change name from Virgin to Absolute on 29 September 2008.
Absolute Radio Frequencies:
Below are the frequencies of Absolute Radio:
1215 kHz, AM Variants
105.8 MHz in Greater London
DAB – Digital One
– 11D in England & Wales
– 12A in Scotland
Sky: 0107
Virgin Media: 915
Freeview: 727
Freesat: 724
TalkTalk TV: 620
Smallworld: 851
Orbit Network: 127
Usen (Japan): CG3
Sister Radio Stations
Below are the sister radio stations:
Absolute Classic Rock
Absolute Radio 60s
Absolute Radio 70s
Absolute 80s
Absolute Radio 90s
Absolute Radio 00s
Absolute Radio Extra
It plays adult contemporary programmes, music (western, 80's, 90's UK, Hollywood), hourly & detailed news, Talk Shows and events transmission.
News Staff
Andrew Bailey (News Editor)
Ed Draper (Journalist)
Adrian Hieatt (Journalist)
Tumshie Smillie (Journalist)
Tania Snuggs (Journalist)
Absolute Radio Listen Online – Live 105.8 FM Streaming
Below is the live streaming of this station, please wait a while the stream loads.
You can also listen this station even you're outiside UK, USA or Canada.