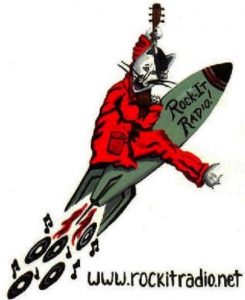 Rock-it Radio launched in `1991 or 1995 (unknown) is an oldies format commercial music Radio hosting music from 50s and 60s. Over 20 DJs with the taste and knowledge of different genres sit everyday behind the mics to host for you the programming including Rock & Roll, Doo Wop, Rockabilly and others. The Jocks know there music and have in fact, lived the golden age of Rock & Roll. Most of them have come out of the retirement to keep the music alive. The channel also has a wide listener audience that proudly make a listeners club of 41,500 as of Nov 2011 statistics. Pop and R&B of 70's, 60's and 50's also featured on the charts.
Entire List of Philippines Music Channels
Listen Rock-it Radio Manila Online
Listen your favorite Radio live from Manila, Philippines. Stream may take a moment to load.
More About Radio
Archives are saved for 2 weeks and can be have online. Radyo generates most of its revenues to run the Radio by selling out Vintage music and ad-revenue supported by its content. Rock-it Radio broadcasted its 500th show in 2014, a milestone. Audiences may listen their favorite oldies tracks and best Rock talk online. Follow the Radio on Facebook and Twitter. Here is the website: www.rockitradio.net/
Radyo Shows
| Dave the Rave Relics and Rarities | Jammin' James Riley & the Catch a wave Show | Pete Chaston's Doo Wop Show | Rockin' The Joint Rockabilly Show |
| --- | --- | --- | --- |
| Papa Walt's Oldies Show | Matt the Cat and the Juke in the Back show | Billy Vera's Rock and Roll Party | 50s Doo Wop Rock and Roll! |
| Lane Quigley and the Memory Lane Show | The Cooch – John Minnicucci with John's Attic Oldies Show | Mike Taylor's Rockabilly Hour with Elvis Presley | Rockin' Daddy O's Rockabilly Ranch Party show |