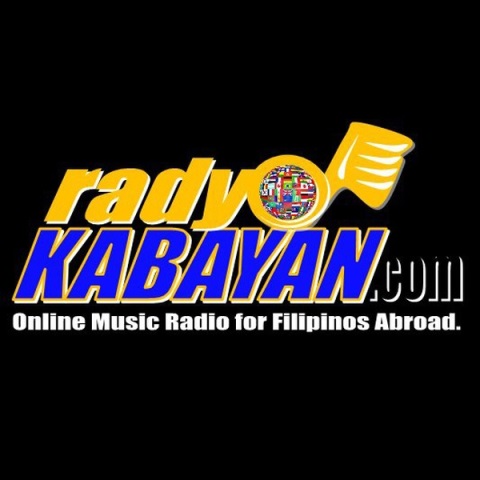 Radyo Kabayan aka Radyo KBYN is a music and info station launched in Dec 2010. Cebu based station is FRMC Business Ventures property registered under the no 04012795. The channel is a source of music widely listened and accessed by Filipinos across the world. In addition to music a wide range of programs that include the interests and issues of Overseas Filipino Workers, and talks of various topics mainly community issues, news, social justice, culture and entertainment. Radyo Kabayan Club is a platform for the Filipinos in and out of country to connect in a matter way and socialize in a unique way online.
More Filipino FM, AM and Online Radios for Listeners
Listen Radyo Kabayan Cebu, Philippines Online
Listen Radyo Kabayn live from Cebu, Philippines. Stream may take a moment to load.
The radio is favorite among homesick Filipino audiences who get to listen Original Pilipino music and lively talks in their bedrooms. KBYN can be accessed in Manila, Cebu and whole of Philippines and also in Canada, Singapore, Australia and Dubai through affiliate radio partners. You can listen the radio online with the best music, videos, photos, Radio shows schedule, events, promos, Jocks info, Song Requests and more. Find the online station on Facebook, LinkedIn and Twitter. Here is the website: www.radyokabayan.org
Radyo Kabayan Programs
| Moments of Love | Hit & Run | Sky's The Limit | Best of OPM and Love Songs 24/7 |
| --- | --- | --- | --- |
| The DJ Kiko Channel | Mate Match | The Flow | Heart, Mind and Soul |
Radyo KaBaYan Jocks
| Lianne | Papa Charo | DJ Stingray | Private Ryan |
| --- | --- | --- | --- |
| Kiko | Oman | Precious DJ Melody | ValRock |
| China Heart | DJ Myst | Cooletz | Spy |
| Chixz | Echo | Simon Slim | Heart |
| Lady Bella | Baby AL | Ranzel | SkyLark |
Kabayan Contact
Address: Block 5 Lot 4 Pereville Subdivision
Sanchez Street, Pagsabungan
Mandaue City, Cebu 6014
Tel: +63 9274879596
Email: frmcbusinessventures@gmail.com