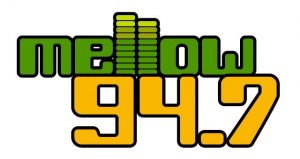 Mellow 94.7 established on Feb 23, 1973 is an Adult Top 40 station broadcasting from Mandaluyong City. It made its beginnings in an autocratic political system in the country branded as The Mellow Touch or WLL. At that time there were no music DJS or live announcers available. Pre-recorded voice-overs came in use and were mixed with the charts played. Even the time checks were prerecorded. Butch Gonzales, who was previously affiliated with DWBL was the voice used as to serve as segue. Mellow's soft segues became a vital part of the channel and signature voice for Mellow Touch. Easy listening was the format as the democratic rule took the Philippines.
More Filipino FM, AM and Online Radios for Listeners
Listen Mellow 94.7 Mandaluyong, Philippines Online
Listen Mellow 94.7 (DWLL-FM) live from Davao. Stream may take a moment to load.


More About Mellow 94.7
In a short span of time, a number of DJs joined for live transmissions and alternative pop entered the scene. DWLL-FM 94.7 was renamed as Mellow 947 in 2006 and format was switched to Top 40. DWBL 1242 is the sibling of the radio and Sounds Good! Is the catchphrase. The current transmitter power of the station in 72,620 w. FBS Radio Network Inc. is currently the owner. Audiences can enjoy a mix of pop-alternative and light rock music with news, events & promos, shows, galleries, What's Hot and more. The official site offer watch and listen facility for the fans. You can follow DWLL-FM 94.7 on Facebook and Twitter. Here is the website: www.mellow947.fm/
Mellow 94.7 FM Shows
| AK 947 | The Late Night Show | The Morning After | The Sweet Escape |
| --- | --- | --- | --- |
| Mellow Nights | The Enigma | All Music | Nice & Slow |
| The Mad House | Sundown | The Twist | School of Jocks |
| Office Radio | The Afternoon Cruise | The Wakeup Show with Neil Almighty | Scarlet & Karrots |
Mellow 94.7 FM Jocks
| Indi | Andie | Caz | Chris |
| --- | --- | --- | --- |
| Student Jocks aka Sjs | Leo | Alex | Karrots |
Contact
Address: Unit 908 Paragon Plaza, EDSA corner Reliance Street, Mandaluyong City
Tel: +63 2 631 9470
Email: mellow947events@gmail.com