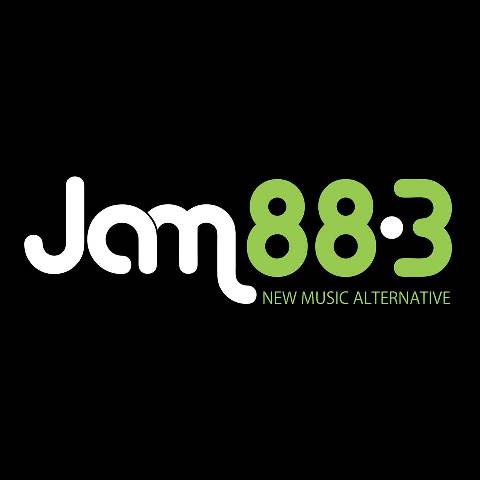 Jam 88.3 est. July 26, 1986 as Citylite 88.3 is a Manila based radio that hosts independent and alternative music. DWFR-FM were the calls and Francisco Ravina with a board of seven had ownership. In the beginnings Citylite played Soft AC and smooth Jazz, however, in Oct 1988, the Jam adopted new calls DWCT-FM and was transmformed into a full-fledged smooth Jazz FM. Citylite was obsessed with the number '7' as the radio was also run by a staff of seven including 5 Disc Jockeys and two News announcers. Brands like 105.1 Crossover and 101.9 Yes The Best (Kiss Jazz 101.1) at that time were truly inspired by the Smooth Jazz, Contemporary and R&B mix of the Jam 88.3 and it didn't take them long to follow the suit. At that time Jam City was also affiliated with Asia Business News and CNN.
Listen Jam 88.3 FM Manila, Philippines Online
Listen JAM 88.3 (DWJM-FM) live in Mega Manila area – Your New Music Alternative. Stream may take a moment to load.
More About Jam 88.3 FM
Live internet stream was launched in Oct 1996 and the Jam 88.3 and Raven Broadcasting Corporation was sold out to The Radio Partners in 1998. At present Tiger 22 Media Corporation holds Raven Broadcasting. The calls were changed and CityLite was rebranded as DWJM-FM on July 1, 2003; it would now air a Modern Adult Contemporary format. Format was switched to Modern and Alt-Rock in 2011. The latest of the shift came in the form of playing local and unsigned artists in 2013. Fresh Filter had been the voice of a number of independent artists and bands until March 2017 when it replaced by Locals Only. You can listen Indie, Alt and Local music, get concerts and gigs info, new music, Top Ten Tracks, music videos, Music News, Music Must Haves and more. Follow Jam 88.3 (DWJM-FM) on Facebook, Twitter, Instagram and YouTube. Here is the website: www.jam883.fm/
Jam 88.3 FM Programs
| Balian Ng Leeg with Reg Rubio and Batas | The Punk Connection with Wendy Villanueva | Rock and Roll Machine with Cousin Hoagy |
| --- | --- | --- |
| That After School Special with Liann | The Getdown with Tino Valentino and The Kondor | Groove Session with Benjie Estanislao and Isko Cordero |
| Adults Only with Joey Dizon and Benni Obaña | WRXP (Weekend Rock XPerience) | Passport Approved with Sat Bisla |
| Rude Awakenings with Candy | Locals Only with Lianne | Rude Awakenings with Candy |
| That After School Special with Lianne | All Good Radio with Lambert and Jobim | Dazed and Confused with Andie |
| Basement 3 | Slide Different Sunday | Republik Sundays |
Jam 88.3 FM Personalities
| Isko Cordero | Reg Rubio | Batas | Cousin Hoagy |
| --- | --- | --- | --- |
| Jobim | Candy | The Kondor | Sat Bisla |
| Benjie Estanislao | Wendy Villanueva | Andie | Tino Valentino |
| Lianne | Lambert | Joey Dizon | Benni Obaña |
Contact
Address: Raven Broadcasting Corporation,
Unit 202, Strata 2000 Bldg.,
Ortigas Jr. Road, Ortigas Center,
Pasig City, Metro Manila 1605
Tel: 631 1526
Email: jam883music@gmail.com