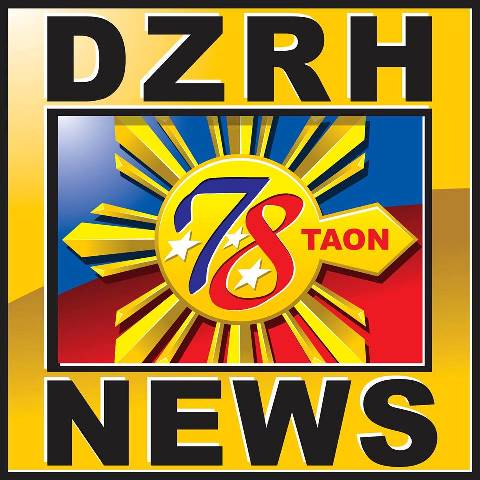 DZRH 666 AM established 78 years ago on July 15, 1939 is a Mega Manila station owned by Manila Broadcasting Company is a News, Talk and Public Affairs media headquartered in Pasay City. Founded by Samuel Gaches, it signed on air as KZRH using a frequency of 650 kHz. The radio was the fourth commercial station in the country and hosted musical programs, news bulletins, variety shows and talk. The Heacock radio had its first burnt with the Second World War when it went into the hands of Imperial Japanese Army. PIAM: Philippine Islands AM was the new identity of the station after capture. After the clearing of Sky and end of War, DZRH 666 AM was taken over by MBC and hit the waves on July 1, 1946. Philippines opted for 'D' instead of 'K' as its first letter in International Telecommunications Conference in US in 1948; this changed the calls of KZRH to DZRH.
Get More Mega and Metro Manila Radio Stations
Listen DZRH 666 AM Pasay City, Manila Online
Listen DZRH 666 AM live from Mega Manila, Philippines. Wait as the player loads.

More About DZRH 666 AM
Time travelled and the 666 AM grew until 1972. The broadcasts of the DZRH 666 AM were resumed but under strict censorship form Military government in the outcome of Martial Law in 1972. The frequency was changed to 666 kHz in 1978. 50th Anniversary of the radio was celebrated in 1989. The channel was able to buy some of the successful broadcast icons in 1994 after the launch of its satellite broadcast which was then reaching to 97% population of the Island nation. DZRH-TV was launched in Oct 2007 by the television broadcasting arm of the company. DZRH 666 AM had its Diamond Jubilee celebrated on July 15, 2014 and lately marked its 78th on-air year in 2017. Audiences can listen DZRH 666 AM online with national and world news, lifestyle and entertainment, science and sports, Television videos, trending, health and wellness, recommended, expert opinion and more. Follow DZRH 666 AM News on Facebook, Twitter and YouTube. Here is the website: www.dzrhnews.com.ph/
DZRH 666 AM Programs
| Rapido Hataw Balita Hourly Updates | Rapido Hataw Balita | ACS Balita (in cooperation with ACS Manufacturing Corporation) |
| --- | --- | --- |
| Alas-Sais En Punto | Magandang Umaga Pilipinas | Pangunahing Balita |
DZRH 666 AM Anchors/personalities
| Kristine dela Cruz | Boy Gonzales | Edwin Duque | Sherwin "Bata" Alfaro |
| --- | --- | --- | --- |
| Bing Formento | Milky Rigonan | Eva Ajero | Cyrille Cupino |
| Nino "Bonito" Padilla | Rica Herra |   Regi Espiritu | Cesar Chavez |
| Rommel Fuertes | Shiela Edubas | Rey Sibayan | Leth Abinales |
| Jana Abejero | Aly Narvaez | Henry Uri | Joe Taruc |
| Morly Alinio | Larmaine De Jesus | Atty. Rudolph Jularbal | EDMAR ESTABILLO |
| Malou Cabral | Andy Verde | Karen Ow-Yong | Deo Macalma |
| Rita B. Salonga | Florante Rosales | NOCHE CACAS | Kisses Jabson |
| Sonny Casulla | Val Gonzales | Mae Binauhan | Raymund Dadpaas |
Contact
Address: DZRH MBC Building, V. Sotto St., CCP Complex, Pasay City
Tel: 02 5553413
02 5553530
Email: r.salonga@mbcradio.net