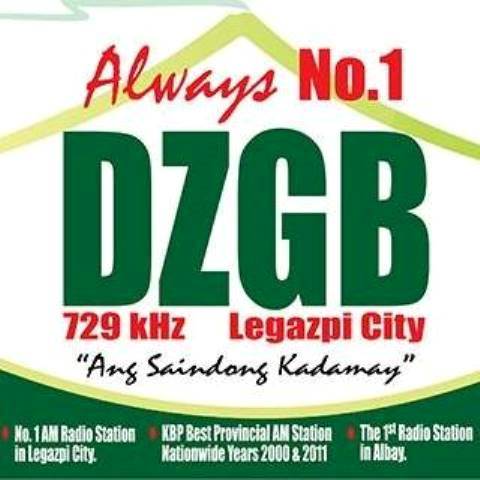 DZGB-AM 729 AM is a PBN Broadcasting Network radio founded in 1958 by Jorge Bayona. The Network was transformed into People's Broadcasting System (PBS) in 1960 and DZGB-AM was introduced in Legazpi as commercial station and is still after 57 years maintained its rank in the market by producing best news coverage, info, public affairs programs, entertainment stuff, community and special events. Even the imposition of Martial Law couldn't effect the broadcasts that were restored one day after the takeover in September 1972.
Get More FM, AM and Online Radios from Philippines
Listen DZGB-AM 729 AM Legazpi City, Philippines Online
Listen DZGB 729 AM online from Legazpi City, Philippines. Stream may take a moment to load.

More About 729 DZGB AM
The other broadcasters of radio were soon on air in the same week. DZGB-TV operating from Naga City was launched on March 3, 1995. Kapisanan ng mga Brodkaster ng Pilipinas (KBP) recognizing the solid repute of the channel awarded it the Best Provincial AM Station Nationwide Award in KBP Golden Dove Awards (2011). Bicolanos can listen the station online with news, Bicol stuff and more. Follow PBN BICOL 729 AM on Facebook, Instagram and Twitter. Here is the website: www.pbnbicol.com
DZGB 729 AM Programs
| Eskaramucha | Aramon Niato | Pingki-on Mo |
| --- | --- | --- |
| Tingog Kan Banwaan | DZGB Bareta | Bikol Target |
| Morning Hirit | Usapang Pamilya | An Hapot |
Contact
Tel: +63 908 933 2929
Email: pbnbroadcasting@gmail.com