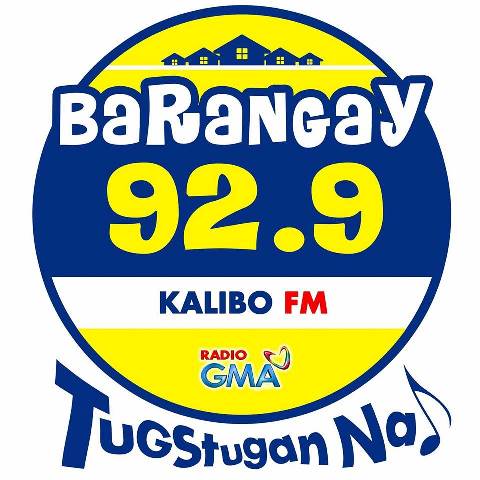 Barangay 92.9 FM also known as DYRU-FM is a Kalibo, Aklan based FM radio established in 1997 as Super Radyo DYRU or RU FM 92.9. Radio GMA Network Inc. is the owner of the station broadcasting with a power of 5,000 w. DYRU singed on air on March 8, 1997 by Mike Enriquez who was President of GMA. Others in the inauguration included RGMA Vice Presidents for AM and FM operations, Susan P. Alino and Butch V. Gonzales respectively. Eddie Laczi, the station manager of GMA-RGMA at Iloilo was also present in the ceremony. Local politicians, business and civic leaders also attended the function. The official program lineup was launched on March 10, 1997 including Morning Noon and evening editions. Leitsahan, Parke de Libertad, RGMA Network News Noon and Pasipeat made their debuts. Butz J.
Explore More Filipino Radio Stations
Listen Barangay 92.9 FM Kalibo, Philippines Online
Listen Barangay 92.9 live from Kalibo, Philippines. Stream may take a moment to load.

Maquinto was announced as the station manager of the newly launched radio. Tong Balairos who was given the post of Chief technician is at the same post as of now. Further designations were announced and taken later. RU FM 92.9 was rebranded alongside other RGMA facilities as Barangay 92.9 Super Raydo. DYRU-FM previously broadcasting news and public affairs programming was transformed into a Hot Adult Contemporary music radio. Tugstugan Na! is the catchphrase used by the channel you can listen online. Follow Barangay 92.9 on Facebook and Twitter. Here is the website: www.barangayfm.cf/
Contact
Tel: 036 268 3875
     036 268 3876
     036 262 5387