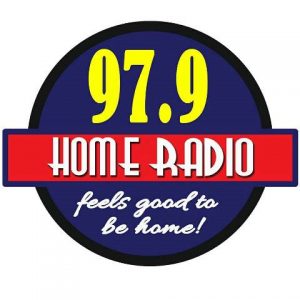 97.9 Home Radio is an Easy Listening and Soft Adult Contemporary format Filipino station established in September 2000 in Pasig City. Feels Good to Be Home is the catchphrase of DWQZ-FM. It broadcasts 24×7 from 5th Floor, Citystate Centre, 709 Shaw Blvd., Brgy. Oranbo Pasig City. The 25,000-watt transmitter is installed at Nuestra Señora Dela Paz Subdivision, Sumulong Highway, Brgy. Santa Cruz, Antipolo City, Rizal. Aliw Broadcasting Corporation is the owner of the channel currently managed by Braggy Braganza. It from 2000 to 2014 hosted easy listening format and broadcasted variety hits on Sundays but left in on Feb 28, 2014 in favor of Easy Rock. Format was further changed to Masa (contemporary Middle of the road) on March 17, 2014.
Explore More Filipino FM, AM and Online Music Stations
Listen 97.9 Home Radio Pasig City, Philippines Online
Welcome to Home! Listen 97.9 (DWQZ-FM) Home Radio in Pasig City and Mega Manila. Stream may take a moment to load.

More About 97.9 Home Radio (DWQZ-FM)
DWQZ 97.9 Radio FM was reformatted to Contemporary Hit Radio format on April 5, 2015 to broadcast Top 40 and Original Pilipino Music (OPM). The format change didn't end here as the music host once again bad goodbye to CHR and returned to its old Easy Listening Format on June 30, 2017. It has provincial setups in Cebu, Davao, Naga, Legazpi and other areas. DWIZ-AM is the sister station. Adult audiences aged 29-50 can enjoy the easy listening music to get relieved at their homes, workplace/offices and in public transports. You can listen DWQZ-FM 97.9 online with Latest news, upcoming events, galleries and more. Follow 97.9 Home Radio on Facebook, Instagram and Twitter. Here is the website: www.979homeradio.com/
97.9 Home Radio Programs
| Morning Melodies with Daryl and Alex | Road Patrol | Emotions in Motion with Braggy |
| --- | --- | --- |
| Sunday All-Day Classics | Home Radio Network News | – |
Contact
Address: 5th Floor, Citystate Centre,
709 Shaw Blvd.,Brgy. Oranbo
Pasig City
Tel: 09255115658
+63 2 470 1750
Email: abc.braggybraganza@gmail.com
admin@homeradiofm.net