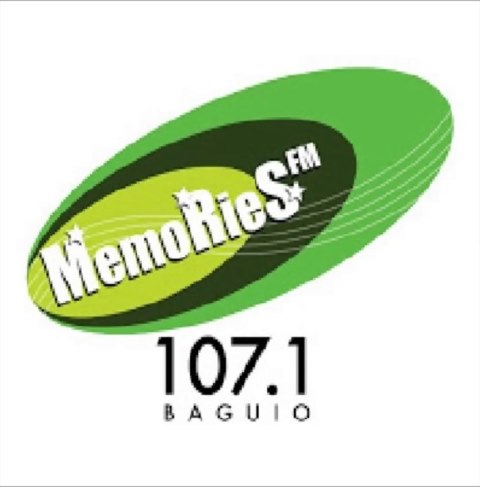 107.1 MemoRieS FM aka DZLL-FM is a Baguio City classic hits, AC and Original Pilipino Music format station owned by Primax Broadcasting Network. It is affiliated with Radio Mindanao Network. Launched in 1973 as Mellow Touch station, it changed its format to Smooth Jazz in 1997. At the time of this transition the radio was filled with young professionals, school and college students of the area and guess, what…? Danny V., Johnny Handsome and Dr. Soul were not that popular those days. The smooth Jazz in 2002-2003 was also hosting RL&B, and Hip Hop hits for the listeners; Beatbox was the first program dedicated to Hip Hop and R&B genres. DJ John McKnight started The Beatbox and was succeeded by KC Jones, J. Webber, and John Blaze.
Listen 107.1 MemoRieS FM 107.1 Baguio, Philippines Online
Listen 107.1 MemoRieS (DZLL-FM) Baguio City, Philippines Online. Wait as the stream loads.

Enjoy More Radios from Mega, Metro Manila and Philippines
More About MemoRieS
The Breakfast Club hosted by Sebastian Kidd and DJ Nicki was another favorite program at that time. DZLL-FM was rebranded as Smooth FM in 2002 but the channel suffered a setback when three of its key figures J. Webber, DJ Nicki and Jersey left the MemoRies 107.1 to join others in the second half of 2002. Take it Easy was the new catchphrase incorporated. City Lite 107.1 was rechristened as MemoRieS FM 107.1 in March 2017 and format was changed to Classic with a mix of Adult Contemporary and OPM. DZWT and DWHB are the sibling stations broadcasting with a wattage of 5,000 w. You can listen MemoRieS online and connect with it using Facebook and Twitter. Here is the website: www.philexport.org/
Contact
Address: 10/f Jacinta Bldg.2
EDSA, Guadalupe, Makati City
Email: primaxbroadcast@yahoo.com