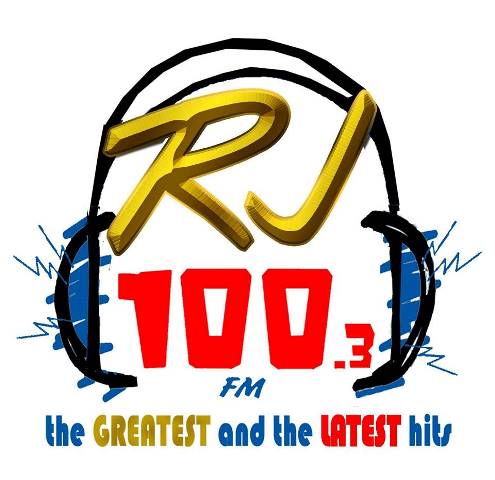 100.3 RJFM aka DZRJ-FM is an Adult Hits and oldies station operating from Makati City and owned by Rajah Broadcasting Network, Inc. Ramon Jacinto nicked 'RJ', came up with an initiative to setup a radio in his backyard on a frequency of 780 kHz. The teenage station was the first to introduce Eric Clapton, The Beatles and The Beach boys bringing a rock & roll in Makati. Rock and Roll brought the fresh air the Philippines and Filipino artists needed. Ramon Jacinto like all the other Philippines had to face the Martial Law in 1972 that changed the lives of people. However, he exceptionally suffered from the political change as his station was taken over by the government and was exiled from the country he loved and lived for. It was branded as Rock of Manila. Rock of Manila from thereafter rocked the parking lots of the city and gave the artists a platform to express themselves.
Find out more Mega and Metro Manila Radios for Info and Entertainment
Listen 100.3 RJFM Makati City, Philippines Online
Listen 100.3 RJFM (DZRJ-FM) online form Makati City, Philippines. Wait as the player loads.

More About 100.3 RJFM
100.3 RJFM became the voice of revolution in 1986. Album Oriented Rock was adopted by the station and was rebranded as Boss Radio DZRJ 100.3. Satellite broadcasting began in 1998 across the country and the RJfm was the first child of the parent to do so. The channel was renamed as The Hive 100.3 in July 1993 to host rock, Indie and classic rock formats. 100.3 RJFM was the new branding incorporated on Sep 1, 2001. By the year 2003 live broadcasting was started. DZRJ-FM is powered by 25,000 watt transmitter with a max ERP of 60,000 watts; transmitter lies in Brgy. San Roque, Antipolo City. You can listen the greatest hits and oldies live form the studios of 100.3 RJFM at 7849 General Luna St. Makati Ave. Follow the RJfm on Facebook and Twitter. Here is the website: www.rjplanet.com/rj100
DJs of RJ
| Ramon Jacinto | Johnny Cesar | Virginia | Jamie |
| --- | --- | --- | --- |
| Nadine | Steve O' Neal | Archie Crane | – |
Contact
Address: 7849 Ventures 1 Bldg., General Luna, cor
Makati Avenue, Makati City, 1200
Tel: 2 896 34 02
Email: info@rjplanet.com