12 Rabi Ul Awal 2012 Naats Shareef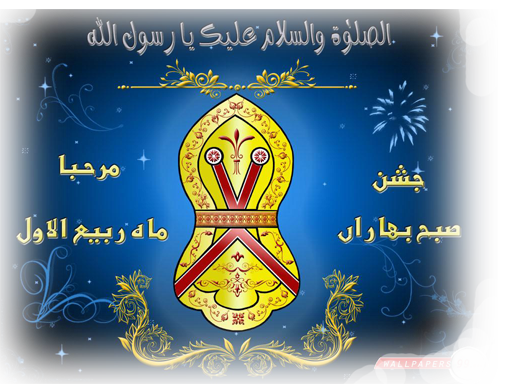 Happy 12 Rabi ul Awal 2012 Eid Milad un Nabi To All Muslims, The day of well-happiness and blessing of Subhana Ta'ala, May Allah Bless You All , Concerning 12 Rabi ul Awal some Naats are served for you all , You can also listen them or either download them.
1. Noor Se Apnay Sarwa e Aalam Duniya Jagmagane Aaye ( Subhan Allah ) Naat Listen online
Download Noor Se Apne (Mp3) By Owias Raza Qadri
2.  Barwein Ka Chand Aaya By Ghulam Mustafa Qadri
Barwein Ka Chand Aaya  Naat Mp3 Download
3.  Pukaro Ya Rasool Allah Naat By Owais Raza Qadri Play Online

Pukaro Ya Rasool Allah Download
4.  Likh Raha Hoon Naat e Sarwar Sabz Gumbad Dekh Kar Naat Khawan Owais Raza Qadri ( Mp3 Audio ) Play online
Hope you will celebrate Jashan e Eid Milad Un Nabi ( SAW )  12 Rabi l Awal 2011 with all your happiness, spirits and reciting Durood Paak  on the famous occasion of our Holy Prophet SAW birthday.