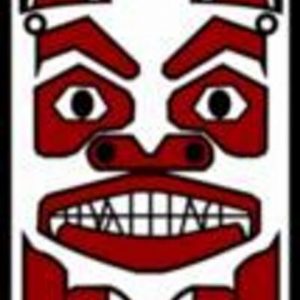 CHON-FM 98.1 Whitehorse, Yukon is a community radio dedicated to the Aboriginal Canadians or commonly known as First Nations living in Yukon, BC and Northwest and farthest North. The Beat of a Different Drummer is the catchphrase of the First Nations Station. Station for indigenous traces its roots back to January 1984 when CRTC approved the NNBY's application for a Multi-lingual FM station to NNBY (Northern Native Broadcasting); the channel would operate at 88.9 MHz with a wattage: 0.6 watts. The permission was finally granted to the owners on September 5, 1984 with a license up to September 1987.
Full List of Yukon Territory and Canadian Radios
Listen CHON-FM 98.1 Whitehorse, YT Online
Welcome to The Beat of a Different Drummer! Listen the Northern Native Broadcasting CHON 98.1 FM live streaming. Wait as the stream loads.
More About CHON-FM 98.1 Yukon Territory
The power and frequency and the transmitter site of the channel were changed from 0.6 to 49 w, 88.9 to 98.1 MHz and CKRW transmitter site after an approval made by CRTC in January 1986. ERP was once again was incremented to 81.3 w in June 1991 followed by a further increase making it 4261 watts in November 1997 after a bulk of rebroadcast transmitters were introduced by the station. Over the years the rebroadcasting network of the CHON-FM was filled with around two dozen facilities in British Columbia, Northwest Territories and Yukon. About twenty of them are located in Yukon which include Burwash Landing, Carmacks, Carcross, Dawson City, Destruction Bay, Faro, Haines Junction, Johnson's Crossing, Klukshu, Mayo, Old Crow, Mayo Road, Pelly Crossing, Ross River, Stewart Crossing, Tagish, Takhini River Subdivision, Teslin, Upper Liard and Watson Lake repeaters. Tsiigehtchic and Dease Lake are the other two representing Northwest Territories and British Columbia. By the help of its satellite stations CHON-FM is now the Aboriginal station with most extended reach with a long lineup of stations approved and installed over the time particularly after 1991. The license of the station was renewed for a seven year term from September 2008 to August 2015. Today about 70% of the station's content is produced in English while remaining consists of Seven Aboriginal languages. Audiences can tune in the CHON-FM on 98.1 FM in Whitehorse and on 90.5 MHz outside Whitehorse. The channel being the true representative of the Indigenous Canadian masses promotes culture, traditional values, spiritual beliefs, heritage, language and everything that needs to be preserved and promoted. Listeners can have live streaming and find more about the channel online. Here is the website: CHON-FM 98.1 Whitehorse, YT
Programs
| Fresh Country Cooking | Drive Home Show | CHON Programming |
| --- | --- | --- |
| Cool Country Morning | The Ben Carlie Show | – |
Contact
Address: 2237 2nd Ave, Unit 260
Whitehorse, YT Y1A0K7
Tel: 867 668 6629
Email: nnby@nnby.ca