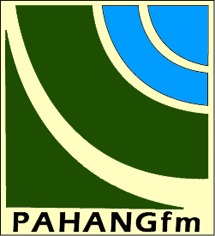 Pahang FM is one of the best and popular radio station in Malaysia. Its Slogan is One option. It is maintained by the State RTM Pahang government of malaysia. It was established in July 1966 by the Government of Malaysia. It is broadcasted from Kuala Lumpur to whole cities of countries. Its main language is "Malay". It broadcasts National Network (Bahasa Malaysia) and Blue Network (English).

Pahang FM Frequencies
It has the following frequencies:
104.1 MHz from Kuantan, Terengganu Selatan
107.5 MHz from Temerloh, Bentong, Kuala Lumpur, South Silver
92.7 MHz from Jerantut
91.9 MHz from Rompin
100.3 MHz from Cameron Highlands
92.0 MHz from Maran
Pahang FM Online Streaming
Below is the transmission broadcast of the city-wide radio station, please wait a while the stream loads completely then it will automatically play and you will be able to listen live streaming.
Thanks for visiting our site. Hope you enjoy the classic Pahang FM Radio and keep visiting us.