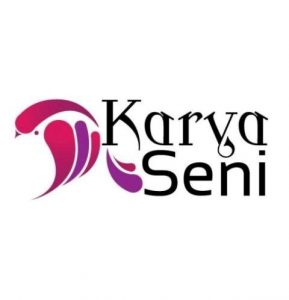 Karya FM Kuala Lumpur, Malaysia is a Penulisan2u internet radio, a platform to support authors in their work and publishing. The mission and vision of the Penulisan2u is to help the writers improve their work, provide opportunities to the new writers and publish quality novels and literary content. They can promote their work and projects to the whole world without borders and also the aim is to bring them closer to their followers and those who support them. Karya serves as a platform to showcase the works of new and old authors and their writing pieces in addition to facilitate interaction among them. Karya will entertain you with a variety of songs, excerpts, and more. Thanks to the support of readers who support the writers Penulisan2u. Working in Penulisan2u is no just a job or work, but to achieve and realize a dream. To get more about the work of Karya FM, fans may visit the website: http://karyafm.my/ | http://www.penulisan2u.my. Penulisan2u is the right place to both work and share your interests with others.
More Malay FM and AM Radios for Listeners
Listen Karya FM Kuala Lumpur, Malaysia Online
Listen live internet radio Karya FM Kuala Lumpur. Wait as the stream loads.

Contact FM
Address: PENERBITAN KARYASENI SDN BHD
15-A, Jalan Suarasa 8/3,
Town Park 1,
Bandar Tun Hussein Onn,
43200 Cheras,
Selangor.
Tel : 03-90744144
Fax : 03-90751144
Email : admin@karyaseni.my