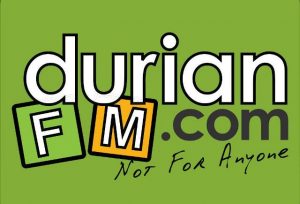 Durian FM Sdn Bhd Petaling Jaya is a Kuala Lumpur, Malaysia based station that broadcasts news, talk, music and a content of wide variety in Malay and Chinese Mandarin. The multilingual is an ASEAN integrated media platform provides news, current affairs, programming, interviews and useful talk and insights on Southeast Asian affairs. Not for Anyone is the tagline of the channel. RedBerry Sdn. Bhd. established on July 6, 2012 is the slogan of the station. Audiences can have the Durian FM live with news, blogs, highlights, schedules, playlists, access video channel, archives and more.
More Radios from Kuala Lumpur and Malaysia
Listen Durian FM (东盟榴莲传媒 ) Petaling Jaya Kuala Lumpur, Malaysia Online
Dengar 东盟榴莲传媒 live from Petaling Jaya. Wait as the live stream gets loaded.
More About Durian FM
The internet radio runs with the revenue earned by advertising, publicity, consultancy, event management and of course by the gratitude of listeners and fans ready to donate. Fans may also connect with the Durian FM on Facebook and Twitter. From the official site listeners can have audio streaming software and mobile apps (iPhone, Blackberry and Android). Here is the website: Durian FM Petaling Jaya
Programs
| Loala Sam | Odd Couple | Tanda Tanya! |
| --- | --- | --- |
| Durian Vintage | All About Dynasty Ming | Durian Beat |
| Kedai Runcit | The Storm Rider | Red Successor |
| Tell it Like It is! | Lunch Break Music Marath | – |
| Soaring Pegasus | Odd Couple | – |
Deejay
| Kar Mun | Si Hui | Jamal | Joey Teh |
| --- | --- | --- | --- |
| Peter YAP | Peng Feng | Patricia | Bacon |
| Zhong Quan | Diana | SK | Dominic |
| Hoong Ling | Ng | Mundia | Arif |
| Andrew Chia | Isaac Hor | Kujo | Uncle Du |
| Junee | KG | Tian Mei | Sha Chen |
| Ah Long | Fu Ling | Mila | Chri |
| Xiao Qing | Li Ming | Lonny | – |
Contact
Email: enquiry@durianfm.com