FunAsia 104 FM Dallas TX & FunAsia 700AM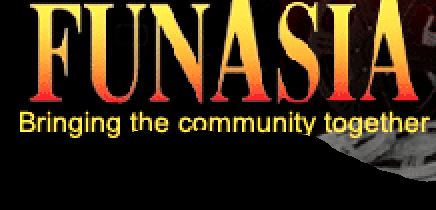 FunAsia is one of the most listened Asian FM Radio Station in Dallas Texas  by Asian community of USA. No matter anyone is Bangladeshi , Indian, Pakistani or Srilankan all are considered as South Asians and inhabitants of Subcontinent , Fun Asia broadcast programs mostly in Urdu and Hindi, which are understood by people belonging to All south Asian countries.
Mostly in selection  it plays old Bollywood songs also Pakistani music including ghazals and band songs
Funasia has two frequencies and locations  it is broadcasting from  Dallas Texas and Houston USA.
Contact Info FunAsia Richardson
Phone: 972-235-5555
Address:  1210 E.Beltline Rd.
Richardson, TX 75081
Frequencies:
you can listen this radio station online on our site, just wait few seconds live streaming will load automatically
Fun Asia Listen Live from Texas
Audio Streaming

you need to
download  Infinite HD plugin
, install and then refresh this page to listen funasia radio live.