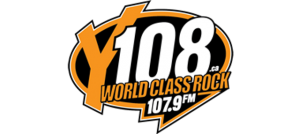 Y108 is a Corus Entertainment Rock radio operating in Hamilton-Niagara. The history of the station goes back to 1947 when CHML was issued a license. The simulcast channel for CHML-AM signed on air on a frequency of 94.1 MHz using an ERP of 250 w in 1948 from its studio at 848 Main Street. Frequency was changed to 92.1 MHz in 1953. The simulcasting had to be closed in somewhere in 1950s for unknown reasons. CJXY-FM was back on air on Sep 14, 1964 using a frequency of 95.3 MHz using an ERP of 2,900 w; this time around it was an independent station. New calls in 1967 were CKDS-FM. Same year in September the wattage was incremented to 100,000 w and studios were relocated to 848 Main Street.
Listen Y108 107.9 FM Hamilton, ON Online
Listen Y108 107.9 FM online from Burlington, Ontario. Wait as the stream loads.
Full List of Ontarian and Canadian Radios
More About (CJXY FM) Y108 107.9 FM
Standard Broadcasting of Toronto was denied to acquire CKDS and CHML-AM in 1970, however, the Radio ML Ltd. was permitted to purchase the radios from Maple Leaf Broadcasting Co. Ltd. on July 8, 1971. The call sings were changed to CJXY and classic rock format was introduced on Y95 previously airing AC. Corus Entertainment acquired the station in 2000. Once again the frequency was changed to 107.9 MHz following a frequency flip between CING and CJXY. World Class Rock is the catchphrase of the channel. Audiences can listen the shows, music, events, online contests (The Brian West Patio Party, The Sound of A V.I.P Contest, Win Tickets to See City and Colour), on-air contests, on demand content, playlists and more online. Get social with Y108 using Facebook, Twitter, YouTube and Instagram. Here is the website: www.y108.ca
Y108 (CJXY FM) FM Shows
| Y108 Music | Morning Show Ben & Shawna | Y Weekends with Ashley |
| --- | --- | --- |
| Best of Ben & Shawna | Nick Cino | Brian West |
| Ongoing History of New Music | Chuck Evans & The Big Broadcast | Y108 Indie Show |
Y108 FM Personalities
| Shawna Whalen (Mornings with Shawna and Ben) | Ashely Stennett | Ben McVie | Nick Cino |
| --- | --- | --- | --- |
| Chris Ziemniak | Chuck Evans | Brian West | – |
Contact
Address: 875 Main Street West
Hamilton, Ontario, Canada. L8S 4R1
Tel: 905 521 9900
905 645 1079
Fax: 905 521 1691
Email: wayne.williams@corusent.com