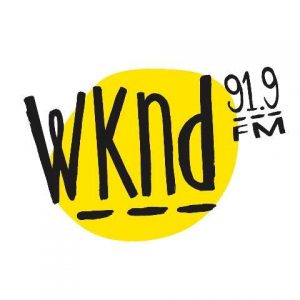 WKND 91.9 FM owned by Leclerc Communication is a French language Modern AC station launched in Aug 2003. CRTC granted Cogeco Radio-Télévision inc. permissions to set up an FM radio on July 16, 2002 that would operate on a frequency of 91.9 MHz with a wattage of 4,500 w. CFEL is sibling of the CJEC-FM 91.9. The effective control was transferred to Leclerc Communications Inc. owned by Jacques Leclerc in 2012. In the same year (June 2012) format was switched from Hot AC to Adult Album Alternative (Tipple A). Canadian Radio-television and Telecommunications Commission updated the license on Oct 22, 2012 to Aug 31, 2015.
More Channels from Quebec and Canada
Listen WKND 91.9 FM Quebec City, QC Online
Lancer la Web radio | Listen CJEC 91.9 FM live from Quebec City. Stream may take a moment to load.
More About CJEC 91.1 FM
WKND 91.9FM is an original that places music at the heart of its programming. New music, hits of the hour in the United States or abroad that do not yet tour in Quebec – the contemporary music of the years 2000 to today dominate its waves. It offers listeners a unique sound inspired by the Triple A format. Its catalog is composed of the best of adult pop, contemporary rock, indie-rock, pop-rock and new-country, from 2000 to today. WKND 91.9 is the radio station for the people of Québec: active, positive and full of energy! Musique, Émissions info, Événements, Actualités, Concours, À la une, Top 5 Anglo, Top 5 Franco, Nouveautés, Dans la mire, Palmarès, Demandes spéciales and more is available online. Follow CJEC-FM on Facebook and Twitter. Here is the website: www.wknd.fm
WKND 91.9 FM Programmation
| Soirées WKND En ondes | Double Décompte with Dan Caron | La Zone New Country with Martin Dalair |
| --- | --- | --- |
| Les matins WKND with Gabriel Marois | WKND la Nuit | La Terrasse WKND with Mathieu Marcotte et Sylvie Goulet |
| Soirées WKND | Mathieu et Joannie le matin with Mathieu Marcotte, Joannie Fortin | Soirées WKND with Gabriel Marois |
| Viva La Vie PM with Sylvie Goulet | Zone New Country with Gab | – |
| Le Roadtrip du WKND with Mathieu Marcotte | Viva La Vie AM with Joannie Fortin | – |
Contact
Address: 815 boulevard Lebourgneuf, suite 505
Québec, Québec
G2J 0C1
Téléphone: 418 781 9563
Text: 418 717 9919
418 682 8433
Email: nouvelles@leclerccommunication.ca
jf.leclerc@leclerccommunication.ca