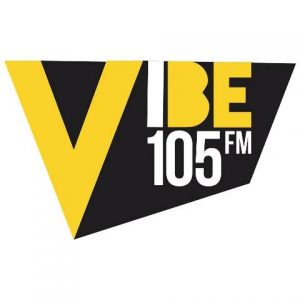 VIBE 105 FM or CHRY 105.5 FM Radio launched on June 1, 1986 is an Urban Hip Hop & R&B station owned by CHRY Community Radio, Inc. The history of the channel goes back to 1968 when York University's Radio York set up a Closed circuit station in the campus. Initially operating from the basement of Vanier College the channel later moved to second floor in 1971. Rogers Cable which was carrying the broadcast dropped Radio York from its systems in 1979. It applied to CRTC for permissions to operate an FM which was approved by commission in Oct 1987 as the Radio York was rechristened as CHRY-FM.
Listen VIBE 105 FM North York, ON Online
Listen VIBE 105FM online from North York, Ontario. Wait as the stream loads.
Full List of Canadian and Ontarian Radios for Listeners
More About VIBE105TO
It was proposed that VIBE would use a frequency of 105.5 MHz with an ERP of 50 w. It got launched earlier on June 1, 1986 from its studios at 4700 Keele Street, 258A Vanier College. Five years after launch the CHRY became a 24 hour service using the same 50-watt transmitter. Effective Radiate Power was increased to 158 w in May 2006. In the same year the channel received the protected status after becoming Class A station. It was rebranded as VIBE 105 on May 1, 2005 and adopted urban alternative format while also broadcasting electronic, other blends and remix programming. Music selected includes R&B, Hip Hop, Reggae, Soca and others. Talk on community issues and current affairs is also a way to inform and connect community. Audiences can listen the VIBE 105 FM online with news, blogs, music and more. Find the VIBE 105 FM on Facebook, Twitter, Instagram and YouTube. Here is the website: http://www.vibe105to.com/
Contact
Address: 4700 Keele Street, 413 The Student Centre, North York, ON M3J 1P3, Canada
Tel: 416 736 5656
416 736 5293
Email: business@vibe105to.com