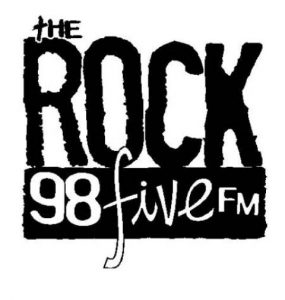 The Rock 98.5 FM Yorkton (CJJC-FM) launched in 2006 is a Christian Contemporary music station owned by Dennis M. Dyck. therock98five traces its roots back to October 2005 when CRTC approved the low-power specialty commercial English FM station. To be launched channel would operate on a frequency of 100.5 MHz using an ERP of 44.8 watts. The content aired by the Family friendly and Multicultural station would include religious programming, Gospel music, 27 hours of local acquired religious content, spoken-word, Aboriginal community and programs with a focus on local Ukrainian Community, teen issues, local news and sports stories. the Rock 98fiveFM signed on air on December 19, 2005 however, the official launch got aired on January 2, 2006 from the studios at 395 Riverview Road in Yorkton.
Entire List of Saskatchewan and Canadian Radios
Listen The Rock 98.5 FM Yorkton, SK Online
Welcome to The ROCK 98Five – Your Music, Your Station. Listen The Rock 98.5 FM (CJJC-FM) Yorkton, Saskatchewan Online. Wait as the stream loads.
More About The Rock 98.5 FM Yorkton (CJJC-FM)
Transmitter side was shifted after the approval of CRTC in 2008. The contours for therock98five were changed with frequency changing to 98.5 MHz and power increasing to 50,000 watts after CRTC granted the permissions. The change in technical parameters would help CJJC-FM expand its listenership and increase its revenues from advertising and other sources in Yorkton. License of The Rock 98.5 was further indorsed in August 2012 to August 31, 2013. Audiences through the official site are able make best of their visit with quality music, informative talk, Christian contemporary charts, Agricultural programs, special event coverage, The Rock Mag, ROCKIN' Radio Auction, ongoing Contests, (Bunch for Lunch, A & W Brainbuster) and inspirational content for Ukrainian community and Filipino people. 24×7 radio The Rock 98.5 covers the Yorkton and area with a high power transmitter that ensures a rock solid presence in Prairies with a reach to over 130,000 potential audiences. Audiences can also make prayer requests and submit events on the site of The Rock 98.5. You can follow the The Rock 98.5 FM on Facebook, Twitter, Instagram and YouTube. Here is the website: www.therock98.5.ca
The Rock 98.5 Programs and Shows
| Enjoying Everyday Life with Joyce Meyer | Revive Our Hearts with Nancy Leigh DeMoss | Rockin' big Breakfast with Jordan & Ruth | Walk in the Word with Dr. James MacDonald | A&W Brainbuster |
| --- | --- | --- | --- | --- |
| Adventures in Odyssey | Sunday Morning Worship | Road to Reality | Holy Land Moments | Heart to Heart with Dave Dyste |
| Paws and Tales | God's Country with Randy King | Ruth Head in the Mid-Day | 5 O'clock Flashback | On Air with Manafest |
| The Joseph Rojas Show | Keep the Faith with Keith Stevens and Donna Cruz | Afternoons with Tim Hay | Contemporary Christian Music | News/Sports, Followed by All Request Lunch |
| The Ukrainian Hour | Farm Market News | In Touch with Charles Stanley | Parkland Filipino Hour | Interiors with Cheryl and Sam |
| Canadian Market Update with Linda E. Ouart | Sunday Night with the Local Church | 20 The Countdown Magazine | Voice of Prophecy | Focus on the Family Weekend Magazine |
| Voice of Hope | All You Never Wanted to Know | The Aboriginal Hour | Canada National Bible Hour | – |
| Today's Great Idea with Glenn Suart | Gaither Homecoming Radio | On the Land | God Talk with the Preachers | – |
The Rock 98.5 Hosts
| Scott Fitzsimmons | Jordan Patzwald | Jack Dawes |
| --- | --- | --- |
| Tim Hay | Ruth Head | Father Kushko |
Contact
Address: 395 Riverview Road
Yorkton, Saskatchewan, Canada
S3N 3V6
Tel: 306 786 7625
Fax: 306 782 4437