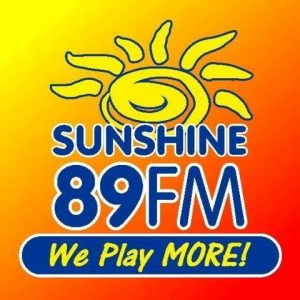 Launched on Feb 24, 2011, Sunshine 89.1 is an Adult-Contemporary radio owned by Bayshore Broadcasting. We Play More! Is the tagline used the Sunshine 89 FM. CISO-FM was launched after the CRTC permitted Bayshore Broadcasting Corporation to set up a commercial FM in Orillia. With an ERP of 2,100 watts it would air on a frequency of 89.1 MHz featuring soft adult contemporary music targeting audiences between 35 and 64 years. Over 20 hours of spoken world were included in a total of 126 hours of local programs per week. 20 minutes were dedicated to news weekly and 85 hours were for live-to-air content.
Listen Sunshine 89 FM Orillia, ON Online
Welcome to The Local Radio Station for Orillia and Muskoka! Listen Sunshine 89 FM online from Orillia, Ontario. Wait as the stream loads.

Get More Ontarian and Canadian FM, AM and Online Radios
The newly launched channel was registered for a six-year-term until August 31, 2015. A number of competing applicants were denied favoring the Owen Sound-based company. The signal tests were made, teams, schedules and studios were announced in 2010. In a grand ceremony the CISO-FM signed on air as Sunshine 89.1 at Orillia in Feb 2011. Ron Funnell took over the responsibility of GM and GM sales before moving to Kool FM 105.3 in 2012. JD Hunter became the program director leaving Rock 95 Barrie in the same year (2012). Music, News, Events, Pics, School Bus Report, Road Closures, Podcasts, Contests (At Work Pizza Party), weather and sports updates is coupled with live listening on the official site. Follow the Sunshine 89 on Facebook and Twitter. Here is the website: www.sunshine89.ca
Sunshine FM Programs
| Orillia SPCA Pet of the Week | Midnight Blues | Cue the Blues with Rick Lazaroff |
| --- | --- | --- |
| Mariposa Music with Tony Hann | Afternoons with JD Hunter | The BluesMobile with Elwood Blues |
| Overnights | Saturday Morning with Jenny | Friday Night with Sarah Hewitt |
| Weekend Middays | Middays with Tony Hann | Saturday Afternoon with Brian Heyworth |
| Sunshine 89 Birthday Break | Sunshine 89 Morning Show with Tony and Sarah | Middays with Barb Jelly |
| Sunday Morning with Jenny | The Best of Tony and Sarah | Sunday Afternoon with Brian Heyworth |
Sunshine 89.1 FM Personalities
| JD Hunter | Brian Heyworth |
| --- | --- |
| Alicia Marie | Tony Hann |
| Jenny | Barb Jelly |
| Sarah Hewitt | Rick Lazaroff |
| Ian MacLennan | Ken Hashizume |
Contact
Address: Sunshine 89
490 West St. North, Suite #2 Orillia, Ontario L3V 5E8
Tel: 705 325 9786 (325-9SUN)
1 888 536 9786
Email: info@sunshine89.ca