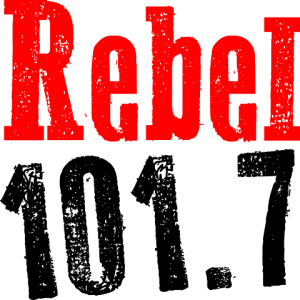 Rebel 101.7 legally known as CIDG-FM is an Ottawa based rock music and rock talk radio established in June 2010. Real Rock Radio is the slogan of the channel. CRTC gave Frank Torres to be incorporated company permission to setup a commercial FM in Ottawa. Frequency awarded was 101.9 MHz and ERP was 1,300 w but the station couldn't get on air because of the James Moore (then a Minister) to review the decision. The commission accepted applicant's proposal to decrease the average ERP to 934 w and increase Max. wattage to 4,500 e. in April 2010.
Explore More Ontarian and Canadian FM, AM and Online Radios
Listen Rebel 101.7 FM Ottawa, ON Online
Listen Rebel 101.7 FM (CIDG-FM) in Ottawa and across the world. Wait as the player loads.
More About Rebel 101.7 FM
101.9 DAWG FM after some necessary signal tests in the first week of the June 2010 hit the waves on June 7, 2010. ERP (avg.) and max was increased to 1,793 w and 5,500 w in 2011. CIDG-FM which was having poor signal strength, as its audience share grew and because of the fact that the commission had to protect the Cornwall and Kingston stations, swapped its frequency with Pontiac Community Radio "CHIP-FM". The frequency exchange announced in 2015 was implemented on Aug 30, 2016 getting the station to 101.7 MHz. Prior to that the CIDG-FM had also changed its format form blues to mainstream rock on Aug 2l6, 2016. You can listen THE REBELLION online with contests, (Jackpot Radio, Lotto Max, Daily Grand) events, playlists and more. Follow The Rebel 101.7 on Facebook, Instagram and Twitter. Here is the website: www.rebel1017.com
CIDG 101.7 FM Programs
| The Naked Lunch, Rock Stripped Down | Rebel Saturday Night! | Rebel Weekends with Darryl Spring |
| --- | --- | --- |
| Loaded Radio | Carlee Quinn | Loaded Radio |
| Kornicky in the Morning | Commercial Free! | Rebel Evenings |
| Rebel Weekends with Darryl Spring | The Side Show Countdown with Nikki Sixx | Rebel Weekends |
| Commercial Free! | The Launch Pad with J-man | Rebel Weetex |
CIDG 101.7 FM Personalities
| Darryl Kornicky | Nikki Sixx |
| --- | --- |
| J-man | Carlee Quinn |
Contact
Address: 380 Hunt Club Road, Suite 203
Ottawa, ON, K1V 1C1
Tel: 613 801 1017
     613 730 1144
Email: todd@rebel1017.com
            twieczorek@rebel1017.com