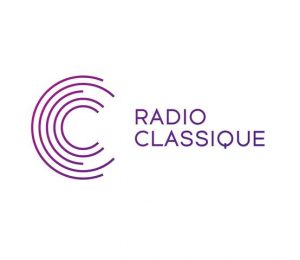 Radio-Classique Québec is a Quebec City based French language classical music station launched in 2007 and owned by Groupe Musique Greg. The Groupe Musique owned by Gregory Charles is a media group working in the field of entertainment. From the production and broadcasting of shows to the production of television programs and Radio-Classique programmation, the management of festivals such as the SAM de Longueuil and the production of discs and web content, Groupe Musique Greg unites all interests and all the passions of its founder, Gregory Charles. The craftsmen are optimists, enthusiasts, creatives, dreamers and incorrigible epicureans. Montreal based CJPX-FM 99.5 FM is the sibling of Radio-Classique.
Full List of Ontarian and Quebec Channels
Listen Radio-Classique 92.7 FM Quebec City, QC Online
Écoutez le direct | Listen Radio-Classique 92.7 (CJSQ-FM) live from Quebec City, Quebec. Stream may take a moment to load.

More About Radio-Classique 92.7 FM
CRTC permitted the Groupe Musique on Aug 10, 2006 to set up a specialty Francophone community radio on a frequency of 92.7 MHz using an ERP of 2,100 w. According to the proposal the Classique 92.7 FM would target listeners with age 55 years and above. Local programming would consist of 124.5 hours per week and would include news bulletins, weather updates, local announcements, interviews, cultural programming and other spoken word programs. CJSQ-FM 92.7 would showcase the musique playlists mainly from baroque, classic eras with a small proportion of contemporary mixes in it. Orchestral music, chanson and Jazz today make the predominant part of the programming of the Class B station. Radio-Classique Québec is a piece that has survived the test of time. You will hear Mozart, Beethoven, Puccini and others as well as symphonic and baroque music. CJSQ-FM also allows itself to broaden the definition of the classics of other musical genres, making Radio-Classique, the radio of the classics! Follow the CJSQ-FM on Facebook and Twitter. Here is the website: www.radioclassique.ca
Radio-Classique 92.7 FM Programs
| En bonne compagnie | Montréal Matin et Québec Matin | Sous les étoiles |
| --- | --- | --- |
| Les oeuvres complètes | Le tour du monde | La clef des champs |
| Retour vers le futur | Sous les étoiles | Les plaisirs démodés |
Classique 92.7 FM Animateurs
| Jasmin Hains | Gregory Charles | Michel Coallier |
| --- | --- | --- |
| Marie-Eve Lamonde | François Paré | Julie Bélanger |
Contact
Address: 2525, boulevard Laurier
Québec, Québec G1V 2L2
Tel: 418 650 9270 225
Fax: 418 650 5735
Email: info@radioclassique.ca