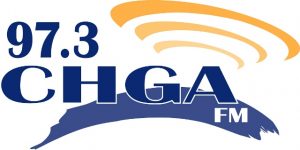 Radio CHGA legally known as CHGA-FM is a community radio owned by Radio communautaire FM de la Haute-Gatineau. Commission approved the radio at Maniwaki on March 20, 1980; the channel would broadcast on a frequency of 95.7 MHz using an ERP of 2,877 w. CHGA which was expected to hit the waves on Sep 1, 1980, signed on air in November. The frequency was changed to 97.3 MHz not long after the launch of the local radio. CRTC in 1981 granted francophone channel permissions to start its affiliation with Radio Mutual network for news and sports feeds. Class B community station currently operates from studios at 158, rue Laurier earlier at 163, rue Laurier located in Maniwaki.
Explore More Ontarian and Canadian FM, AM and Online Radios
Listen Radio CHGA 97.3 FM Maniwaki, QC Online
Bienvenue à CHGA FM, la radio de la Vallée-de-la-Gatineau. Écoute en direct!
Briefly About the Working, Vision and Mission of the Radio 97.3 FM Maniwaki, Quebec
Since 1980, CHGA FM has earned a prominent place in the life of the community. CHGA community radio now has a place, now more than ever, as a regional media. A radio listening to the people of Vallée-de-la-Gatineau. CHGA is involved in its community, valorizes life in the regions and supports the actions taken by local and regional decision-makers and stakeholders to develop the economic, social and cultural sectors of Haute-Gatineau.
CHGA a radio in tune with its community
CHGA is a credible advocate of ethics and professionalism. Conditions conducive to the development of the region and radio. Trusted links have been forged between CHGA FM and the business class of the Gatineau Valley for many years and they believe in the station's immense economic potential. In addition to the business community, associations, organizations and other community groups can count on CHGA's support in informing the community. It is for this reason that the station team is committed to providing the best service in terms of regional communications. For the people of the region, CHGA is a reference, both for the information that is presented to you and for the quality and professionalism of the service rendered.
The Mission of CHGA
Be at the heart of the community and remain the media benchmark in the region by informing, supporting and entertaining the public.
The 97.3 FM is the only electronic media in the Gatineau Valley that makes local and regional news a priority. Several newsletters are delivered to you by the seasoned CHGA team throughout the day.
Through the various programs on air, you will find everything that interests the population of the Vallée-de-la-Gatineau: politics, economy, health, local artists and more!
Radio CHGA 97.3 FM Vision
To engage in the life of valley, be the first to serve the community, always present and projected towards the future!
You can listen with local news (Nouvelles locales), music podcasts (Baladodiffusion), community events, Bazar, contests (Concours) Bingo and more online. Follow the 97.3 CHGA-FM on Facebook and Twitter. Here is the website: www.chga.fm
Programs
| infos.fm | Le décompte top 20 | En route vers l'ouest |
| --- | --- | --- |
| Coco jazz | Québec-Paris | Ann le matin |
| Génération 60-80 | Zone lounge | Sur la route country |
| Terminus | Studio 158 en direct | Clic-franco |
| Folklore | Country avec Alexis Brisson | Palmarès country |
Personalities/Équipe
| Sébastien Plouffe | Ann Éthier | Alexis Brisson | Alex Meunier |
| --- | --- | --- | --- |
| Gaétan Bussières | Natacha Desjardins | Félix-Antoine Parent | – |
Contact
Address: 158, rue Laurier
Maniwaki, QC
J9E 2K7
Téléphone: 819 449 9730
Toll Free: 1 866 767 9730
Fax: 819 449 7331
Email: chga@chga.fm