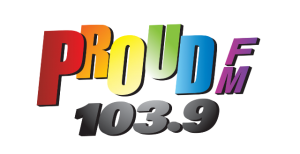 Proud 103.9 FM aka CIRR-FM is a Hot Adult Contemporary Radio advocating the LGBT rights and is owned by Evanov Communications. The Pride of Toronto is the catchphrase used by the CIRR. CRTC approved Rainbow Media Group Inc (at that time equally owned by George Marchi and CKMW Radio Ltd.). in April 2006 to set up a new FM in the city. It was proposed that station would use a frequency and ERP of 103.9 MHz and 50 w. CKMW in turn was the subsidiary of Evanov Radio Group Inc. The new station vowed to serve the Lesbian, Gay, Bisexual and Transgender communities in the area and would broadcast talk programs, gay events and news, highlight the gay issues and raise the concerns of and about the minority present is the society.
Listen Proud 103.9 FM (CIRR) Toronto, ON Online
Listen Proud 103.9 (CIRR) online from Toronto, Ontario. Wait as the player loads the stream.
Find out more Canadian and Ontarian Radios
Top 40, classics and dance were initially proposed to be in the music lineup for the daytimes. Proud 103.9 FM officially signed on air on April 16, 2007 from its studios and offices located at 65 Wellesley Street East, Suite 201, thus, shaping the idea that came almost ten years ago. Global TV took over the whole content of the channel on April 13, 2010. Duffeerin communications Inc. was approved to alter the authorized contours which caused the increment in wattage which was now 128 w (average) and 250 w (max). A live feed of the Proud 103.9 FM is available on Bell Fibe TV since May 2014. Audiences can listen the CIRR-FM online with Contemproary hit music, contests, on-air schedule, event and concert info, playlists and all the gay stuff. Follow the station on Facebook, Instagram and Twitter. Here is the website: www.proudfm.com
Proud 103.9 Shows
| Stark , Your Dyke About Town | A Fabulous Morning with Pearse Murray | Jaret | 20 TOPS |
| --- | --- | --- | --- |
| Rise with Ryder | The Weekend Heavy | Front Row Centre with Mark Andrew Lawrence | – |
Proud Personalities
| Richard Ryder | Pearse Murray |
| --- | --- |
| Jaret | Greg |
Contact
Address: Proud 103.9 – CIRR-FM
5312 Dundas Street West
Toronto, ON
Tel: 416 213 1035
Contest Line: 416 870 1039
Fax: 416 233 8617
Email: info@proudfm.com