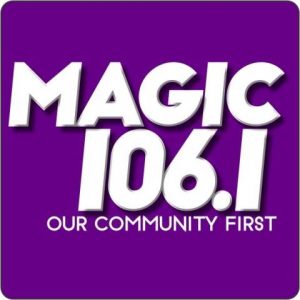 Magic 106.1 aka CIMJ-FM is a Guelph based Hot AC station owned by Corus Entertainment. In 1968 CJOY Ltd. received its license to set up an FM station on a frequency of 106.1 MHz using an ERP of 50,000 w. CJOY-FM 106.1 was launched on July 1, 1969 from its studios at 50 Wyndham Street. Studios and offices were relocated to 75 Speedvale Avenue East. CJOY-FM was renamed as CKLA-FM in 1975. The channel was sold out by CJOY Ltd. to Kawartha Broadcasting Co. Ltd. in 1987.
More Ontarian and Canadian Radios for Listeners
Listen Magic 106.1 Guelph, ON Online
Listen Today's Best Mix: Magic 106.1 (CIMJ-FM) online from Guelph, Ontario. Wait as the stream loads.
Call signs were changed to CKLA-FM on July 10, 1992 and was rebranded as Magic 106.1 in 1992; AC was the new format adopted by the station previously working with easy-listening format. Corus purchased the stations of PBI (Power Broadcasting Inc.) on April 13, 2000. Move was made to Hot AC in Jul 2003. Kevin Kelly after serving at CIMJ-FM as program director for almost 21 years left the station. Today's Best Mix is the catchphrase. You can listen the best Hot AC music with contests ( , concerts, community events, top and trending stories, on demand content and more. Follow the channel on Facebook, Twitter, Instagram and YouTube. Here is the website: www.magic106.com
Magic 106.1 Shows
| Magic Soundtrack | Weekends with Syd | Evenings with Dave | Afternoon Drive with Brad Hulme |
| --- | --- | --- | --- |
| Magic Mornings with Lisa | Fresh Top 20 | Middays with Brian West | – |
Contact
Address: 75 Speedvale Ave, East
Guelph, ON, N1E 6M3
Tel: 519 824 7000
519 836 1061
Fax: 519 824 4118
Email: brad.hulme@corusent.com
studio@magic106.com