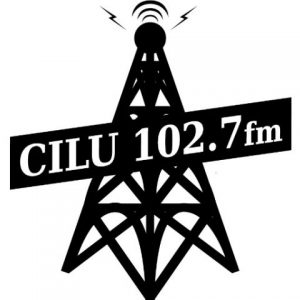 LU Radio launched in 2005 is a campus radio of the Lakehead University in Thunder Bay. The community-campus radio was approved by CRTC on Sep 10, 2004. The channel would use a frequency of 102.7 MHz using an ERP of 134 w. LU Campus Radio Inc. proposed 126 hours of programming per week. Around 4.5 hours of content would be in Aboriginal, French and Spanish languages. The content broadcasted in both locally produced and syndicated. CILU-FM hit the waves on March 1, 2005 with an Adult Album Alternative format from its studios at 955 Oliver Road. The commission renewed the license of the LU 102.7 FM on Aug 28, 2012 until Aug 31, 2016.
Full List of Ontarian and Canadian FM, AM and Online Stations
Listen LU Radio 102.7 FM Thunder Bay, ON Online
Listen LU Radio 102.7 FM (CILU-FM) online from Thunder Bay, Ontario. Wait for the stream to load.
More About LU 102.7 FM
Students in the Uni, people and volunteers in community are provided technical skills and training. LU 102.7 FM (CILU-FM) supports the local arts, and charitable organizations. The channel is supported by the student body while a small share comes from the fundraisers and advertising. LU 102.7 is member of the NCRA. Audiences can listen LU Radio 102.7 online with schedules, programmers info, playlists, podcasts. You can also donate LU Radio 102.7 FM through its online portal. Follow the LU 102.7 FM on Facebook, Twitter and Instagram. Here is the website: www.luradio.ca
LU Radio 102.7 FM Programs
| Programmecimenterie de lukala | After Hours with Betty Howls | Turntables and Fables with Record & Tape | Democracy Now! |
| --- | --- | --- | --- |
| The Modern Mixtape with Beef | Rawk Star Gurl's Rawkin' Hour of Rock N' Roll | LUSU Radio | LU Radio Top 20 Countdown |
| Riddim Rider | Traffic Jams | Tiny Tunes | The Wire Tropical Storm |
| Showcrastination | What's Up In Thunder Bay? | Paradigm Shift Cafe | Sonic Blender |
| Best of British – Rebroadcast with Syndicated Programme | Lifestyle Housing – Rebroadcast with Kevin | Canadaland | Queer Radio |
| The Daniel Allen Show | That Decade Show – 90's with Jason Wellwood | In Da Bassment | Live and Local |
| JAFO's Mood | Lipstick and Leather | Jens Bent | Brilliant Corners |
| World In Progress | Sunday Salmagundi with Varga | Glam Roxx | How Blue L.U. |
| WINGS | Putumayo World Music Hour | That Decade Show – 60's with Jason Wellwood | Hyper-Space Jukebox (Rebroadcast) with Shaunana |
| That Decade Show – 70's with Jason Wellwood | Worldbeat Canada Radio | True North with Syndicated Programme | Living Planet |
| Take It To The Bridge | Tomorrow Your Heart | Latin Waves | Cover To Cover |
| Imminent Sounds Radio | Classical Thunder Bay | Audio Vomit | Digging Through The Rubble |
| !earshot 20 | One Fine Morning with Earl Snow | Ska Party Rebroadcast | The Crypt |
| Radio Goethe | That Decade Show – 50's with Jason Wellwood | Senior Moments with Jim Hyder | That Decade Show – 80's with Jason Wellwood |
| The Flyest 2.0 with D'Arkangel | Dirty Needles | Big Picture Science | Thunder Geeks |
Contact
Address: 707 Oliver Road
Thunder Bay, ON
Tel: 807 343 8881
Email: info@luradio.ca