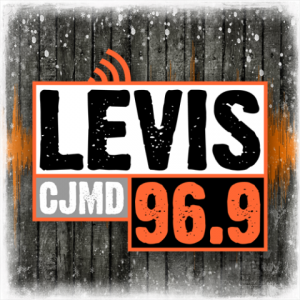 Lévis 96.9 is a French language community radio broadcasting in Lévis and broadcasts Talk, Hip Hop and Rock.  Gaston Gourde and Guillaum e Ratté-Côté are the Presidents and Director General of the CJMD-FM. Community radio is an autonomous non-profit organization that allows citizens to participate in its democratic management and the production of its programs. It offers programming that meets the needs of a community by offering a variety of services: – local and regional information; – dissemination and cultural promotion; – dissemination of content of societal interest, economic improvement and community development. Radio helps boost the socio-economic life of communities, enhance their cultural diversity and enrich their cultural heritage. It promotes citizen participation and involvement and supports the maintenance of safety and public health.
Listen Lévis 96.9 FM Levis, QC Online
Écoutez en direct | Listen La Radio de Lévis 96.9: L'Alternative Radiophonique live from Lévis/Quebec City, Québec. Stream may take a moment to load.

CRTC licensed communautaire de Lévis to set up a Class B station broadcasting on a frequency of 96.5 MHz using an ERP of 104 w. The channel would broadcast 126 hours of local programming including spoken word, local, national and international news and music which includes pop, country, Jazz, rock, blues, dance, folk and others. It singed on air on Dec 31, 2009 with some temporary arrangements made by Canadian Radio-television and Telecommunications Commission. In the face of some technical issues the radio went off air on Jan 31, 2010 as suggested by the Industry Canada. Effective radiated power was recommended for increase by CRTC in 2013; 110 w would be the new wattage. In Oct 2016, the Canadian commission upgraded the license to Class A while increasing the transmitter power to 509 w. Audiences can listen Lévis 96.9 online with best music, hits, informative talk, podcasts, articles, nouvelles. Follow CJMD-FM on Facebook, Instagram, YouTube and Twitter. Here is the website: www.969fm.ca
Lévis 96.9 Programs
| Warm-Up | Toi & Nous | Vallier Rencontre | Un dimanche à Lévis |
| --- | --- | --- | --- |
| Code F 3.0 | Rap QC | L'Effet Papillon | TGIF |
| Le Show qui donne Chaud (ex. Jeff N'Roses) | Le Jay Rock Show | Le Show du Grand Nic | Porteurs d'Espoirs |
| La voix des guerriers | Chiko Chaud | À 33 tours à l'heure | Politiguy Correct |
| Dans la jungle des affaires | Famille Reconnectée | Dis-moi tes peurs | Les Deux Snoozes |
| 100% Hip-Hop | Au fil du temps | Danse Macabre | Les Faits Maudits |
| La passion musicale | Les TechnoPreneurs | Les Roy du Sport | Lévilicious |
Contact
Address: CJMD 96,9 FM – Lévis
49 rue Fortier Suite 105
(anciennement rue Bélair)
Lévis (Québec) G6V 6K9
Tel: 418 903 7969
418 903 5969
Email: info@969fm.ca
studio@969fm.ca
Find Out More Quebec and Canadian FM, AM and Online Radios