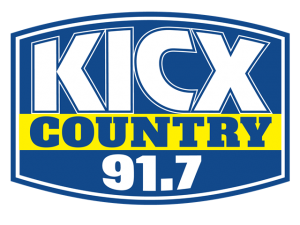 KICX Country 91.7 Sudbury launched on Aug 18, 2008 is a country music station owned by Larche Communications Inc. owned by Paul Larche. Mick Weaver is the current General Manager at station. CRTC gave yes to Larche on July 12, 2007 for setting up a station using a frequency of 91.7 MHz and an ERP of 50,000 w. Competing applications by William Wrightsell, Haliburton Broadcasting, Joco Communications and others were not entertained by the CRTC. Larche owned New Country format radio would target the audiences between the ages of 25 and 64. After some testing and some official audio checks on July 28, 2008 the KICX 91.7 FM was on air on Aug 18, 2008.
Listen KICX 91.7 FM Sudbury Ontario, ON Online
Listen KICX 91.7 FM online from Sudbury in Greater Sudbury, Ontario. Wait as the stream loads.
More Canadian and Ontarian Radios for Listeners
More About KICX 91.7 FM
County (70%) hosted at the station was not more old than seven years targeting the younger audiences. CICS-FM is seven-time winner of the Canada's Station of the Year given by Canadian Country Music Association. Sudbury's Hot New Country is the catchphrase of the radio. The owner of the station has applied for a new FM in Sudbury that would air on frequency of 88.5 MHz using an ERP of 50,000 w. You can listen the CICS-FM online with news, contests (Fake It To Make It, KICX Ticket Tuesday and Jackpot), read blogs, access features, Storm Watch, K4K and events info, recently played and more. Find KICX 91.7 on Facebook, Instagram, YouTube and Twitter. Here is the website: www.kicx917.com
Announcers
| Bryan Cooper | Trinette Atkinson | Leanne Hulme |
| --- | --- | --- |
| Scott Edwards | Lyndsay Moggy | – |
Contact
Address: 60 Elm St. Sudbury, ON P3C 1R8
Tel: 705-671-7330
Contest Line: 705-675-KICX (5429)
Fax: 705 671 7320
Email: Emails: plarche@larche.com
mweaver@larche.com
tatkinson@kicx917.com