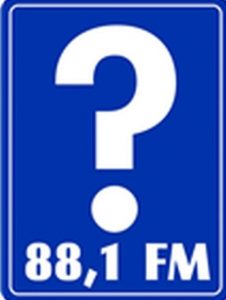 Info Radio 88.1 Victoriaville is an original concept which allows municipalities to distribute tourist information 24 hours and 365 days a year directly to tourists paying visit to them. It all started in 1993 with the establishment of Radio Événement which was rebranded as Info Radio in 1998. La radio touristique au Québec! (Tourist Station in Quebec is the catchphrase. Touristique online statoin may broadcast at the tourist hut or at any place in the municipality. The channel informs tourists of local activities, attractions to visit, restaurants, accommodations/hotels and even historical sites. It allows the municipalities to have a permanent virtual tourism information agent with a minimum cost or even that can self-financing through local advertisements.
Explore More Canadian and Quebec FM, AM and Online Channels
Listen Info Radio 88.1 Victoriaville, QC Online
Listen La Touristique Info FM 88.1 online form Victoriaville, Québec. Stream may take a moment to load.

Victoriaville based station is a member of Canada's emergency radio network and would be on the forefront in case of a national emergency. Local businesses can advantage of the exceptional opportunity to use this powerful promotion tool to reach out to your municipality's visitors directly. La Radio Touristique Info is also paired with the most popular social networks to ensure maximum media coverage! You can listen Info Touristique FM online and follow the La Touristique 88.1 FM on Facebook, Twitter, Google+ and YouTube. Here is the website: www.radiotouristique.net/