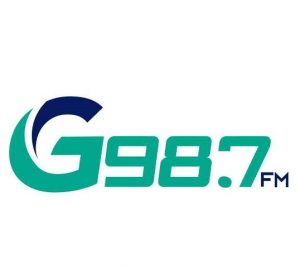 G98.7FM launched on Oct 3, 2011 is an Urban AC station owned by Fitzroy Gordon. CKFG-FM broadcasting from Kern Road in the Don Mills neighborhood of North York was approved by CRTC on April 10, 2006. In response to the proposal made by A. Fitzroy Gordon the commission approved a frequency of 98.7 MHz using an ERP of 508 w. CRTC further extended the approval on April 30, 2007. Intercity Broadcasting Network Inc. owned by Gordon was given a license for the English language station that would expire on Aug 31, 2017. Local black, Caribbean and African communities will make the audiences to be targeted by it.
Full List of Ontarian and Canadian Radios
Listen G98.7FM Toronto, ON Online
Listen G98.7FM (CKFG) online from Toronto, Ontario. Wait as player loads the stream.
On Oct 3, 2011 the G98.7FM started testing its signal with a variety format including a mix of R&B, Hip Hop, Jazz, Reggae, Gospel and others from its studios located at 34 Kern Road, Don Mills, York Mills. On Nov 14, 2011 G98.7 FM finally singed on air with all the mixes mentioned earlier. A repeater of the G98.7 was denied by commission on Nov 5, 2014 that would operate at Scarborough on a frequency of 102.7 MHz (as proposed by Intercity). G98.7 participated in a bid to move its dial tune to 88.1 MHz but couldn't succeed at the end when CIND took the frequency instead. Gordon was granted a license by CRTC for a TV station serving the Caribbean diaspora on Oct 21, 2014. The Way We Groove is the catchphrase of G98.7 FM. You can listen the G98.7FM online with music, G-Mixes, G Blogs, community event listings, national, international, Caribbean and African news, sports updates, contests, G-Club, podcasts, playlists and more. Follow the G98.7FM on Facebook, Twitter, YouTube and Instagram. Here is the website: http://g987fm.com/
G98.7FM Shows
| Spex at Night | Motown Marley Mondays with "Juice Man" Jonathan Shaw | The African Groove with MC Bonde | World Beat Sports with Jason Portuondo |
| --- | --- | --- | --- |
| Live To Air | 100% Canadian with Philly and R Chung | The Hook-Up with MC Linx | Soul Jazz Show with Marion Rodrigues |
| The Git Down with DJ Jason Chambers | The Soca Groove with D'Enforcas | The G Drive with Red | Gospel Morning with Co-Host Alicia Wright DaCosta |
| The Mid-Day Cruize with DJ Riyad | Gospel Groove with Godfrey Chisholm | Mark & Jem in the Morning | Grapevine with Fitzroy Gordon |
| The Riddim Track with Spex | Gospel Morning with Fitzroy Gordon | Steps After Dark with Kerry Lee Crawford | Boomology with Miss Boom |
| Delroy G Showcase with Delroy G | The Party Mix with Karl "The Hitman" Marshall | The Fix with Baba Kahn | – |
G98.7FM Personalities
| Fitzroy Gordon | Spex Da Boss | R Chung | Baba Kahn | Charlene McCallum |
| --- | --- | --- | --- | --- |
| Marion Rodrigues | Ingleton Liburd | DJ Riyad | Delroy G | Jason Portuondo |
| MC Linx | D'Enforcas | MC Bonde | Mark Strong | Jonathan Shaw |
| Roger Shaw | Philly | Alicia Wright DaCosta | Red | Tatiana King |
| Karl "The Hitman" Marshall | Kerry Lee Crawford | Chris Hayles | Camelia Guthrie | – |
Contact
Address: 34 Kern Road, Unit 1 Toronto, Ontario M3B 1T1
Tel: 416 498 4987
Contest Line: 416 870 4987
Emails: cmccallum at g987fm.com
rchung at g987fm.com
sdouglas at g987fm.com