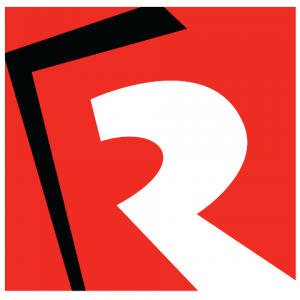 Fairchild Radio 1430 AM launched in 1925 as CKCL-AM by Dominion Battery Co. on a frequency of 840 AM and using an ERP of 500 w is a news and talk format radio currently owned by Fairchild Holdings. Dominion Battery launched the station form studios at The Prince George Hotel on May 5, 1925. The channel shared aired time among CFCA, CJSC, CHNC, CKNC, CHIC and CJCD. Airtime was fully authorized to CKCL in Nov 1931 followed by a wattage decreased to 100 w in 1932. Effective radiated power was increased to 1000 w using a Marconi transmitter under Havana Treaty on Aug 1, 1940. Toronto Broadcasting Corporation-owned CKEY would operate the Fairchild 1430 AM from Aug 21, 1944.
Listen Fairchild Radio 1430 AM Toronto, ON
Listen Fairchild Radio 1430AM online from Toronto, Ontario. Wait as the stream loads.
Explore More Ontarian and Canadian Radios
Wattage was increased to 5,000 and 1,000 w for day and nighttime respectively in Jan 1945. Shoreacres Broadcasting co. Ltd. took over the ownership of the Fairchild 1430 AM in 1961 and studios were recoated to 247 Davenport Road. Top 40 format was adopted by the CKEY in 1962 and frequency was changed to 590 kHz in Jan 1964. Maclean-Hunter Publishing Co. in 1966 came forward to take the ownership of the assets of Shoreacres.  Studios were moved to 247 Davenport Rd. in 1971. CKEY was operating fulltime using a 10,000 w transmitter in Aug 1975. Shoreacres Broadcasting Ltd. was renamed as CKEY Ltd. in 1977.
More About Fairchild Radio 1430 AM
Maclean owned subsidiaries CKEY Ltd. and CKOY Ltd were unified into Key Radio Ltd. in Jan 1980. The calls were changed to CKYC in 1991. Rogers Communications had its hand on Maclean 1994 and CKYC was acquired by Telemedia Communications. The frequency was swapped with CJCL to get 1430 AM dial and stopped broadcasting country music in Feb 1995. CKYC was renamed as CHKT-AM in 1997 and somewhere in 1997 also CHKT evolved into a mostly Chinese content station. Telemedia sold out Fairchild 1430 AM to Y.B.C Holdings Ltd. which had ownership to Fairchild Holdings. In 1997. Studios were relocated to 135 East Beaver Creek Rd., Unit 8 in 2005. You can have the wide variety of programming including news, sports and weather updates, current affairs, lifestyle, talk, music, ethnic (Chinese and Punjabi) and multicultural programs. Follow the CHKT-AM on Facebook and Twitter. Here is the website: www.am1430.com
Fairchild 1430 AM Programs
| The Touch of Brenda | Expounding the Sublime Dharma | DJ Workshop | Mark & Ken's Show |
| --- | --- | --- | --- |
| Whisper of the Heart | Pilipino (Pinoy Times) | How are You | Sunday Kafei |
| Karaoke Hits | Ladies and Gentlment | In Magazine | Daigaku |
| Poon & Denise's Show | Goodies Oldies | Good Morning Sunshine | Dominic's Carnival |
| Joy Love Club | Yolo | Showers of blessing | Health Experts |
| Evenings News's Watch | Sanjha Punjab Radio | Samleng Khmer Ontario | Italian Radio |
| Obedineta Makedonija | Home Sweet Home | News | Tony's Talk Show |
| Radio Plus | Jenny's Show | Happy Hour | La Viet |
| Irish Show | In Touch Ministry | Lao Voice | German Austrian Radio |
| Coffee, Tea & Bread | Walk Together with Ricky Chan | Lung & Salomon's Show | Hungarian Radio |
| Love & Life | News Beat | AM1430 Mandarin Hotline | Thai Radio Cham Shan |
Contact
Address: 151 Esna Park Drive, Unit 26-29
Markham, Ontario L3R 3B1
Tel: 905 415 6265
Fax: 905 415 6294
Email: estherkwong@am1430.com