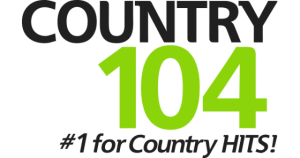 Corus Entertainment's Country104 is a Country format music radio launched on Sep 6, 1947 as CKOX-AM at Woodstock by M.J. Werry, a former CBC engineer from Montreal. #1 for Country HITS! is the catchphrase used by the station. It would operate at 1340 KHz with an ERP of 250 watts (fulltime). In the same year it became the member of Canadian Association of Broadcasters. Oxford Broadcasting Co. Ltd had the ownership to the channel. The first studios were made in the Capitol Theatre Building, 290 Dundas Street, though, there were plans to set up a remote studio in Ingersol. The independent channel increased its ERP to 1,000 watts for day times and to 250 w for night in May 1965. Eastern Broadcasting Co. Ltd. acquired the station in 1976 and renamed it as CKDK on March 14, 1977. In Feb 1980 Oxford Broadcasting Co. Ltd. was purchased by Gordon V. Marratto.
Full List of Ontarian and Canadian Radios for Listeners
Listen Country104 103.9 FM Woodstock, ON Online
Listen Country104 103.9 FM online from Woodstock, Ontario.

>
More About Country104
The nighttime wattage was increased to 1,000 watts in 1984. CKDK flipped to FM band with a new frequency of 102.3 MHz and decreased ERP of 3,500 watts in July and October 1986. In 1991 Shaw Cablesystems stepped in to purchase CKDK-FM which was ultimately approved by CRTC. In 1993 frequency was switched to 103.9 MHz, wattage was incremented to 65,000 watts and K104 was the new branding of FM in the fall of same year. With the formation on Corus Entertainment Inc. (1999) within the assets of Shaw Communications Inc. the CKDK became a Corus property and moved to its new studios at 380 Wellington Street on May 20, 2002. CRTC renewed the license for a seven year term in 2003 until Aug 31, 2010. Country104 was reformatted as Classic Hits radio – The Hawk. The license was validated for another 7 year-term from Nov 30, 2010 to Aug 31, 2017. In July 2011 CKDK became Greatest Hits format FM hosting music form golden era of 90s, 80s and 70s with branding now changed to More 103.9 FM. CRTC decremented the ERP to 51,000 watts in Set 2012. On Feb 28, 2014 More 103.9 FM was reemerged as Country104 after embracing country format. Coutnry104 can be listened online with Shows Schedule, concerts, contests and community events info, on demand offer, CMT, (Country Music Television) playlists, Country News, Trending stuff and more. You can follow Country 104 on Facebook, SoundCloud, Twitter and YouTube. Here is the website: wwww.country104.com
Country104 Shows & Personalities
| Matt Weaver | Andrea Dunn | CMT Weekend | Leigh Robert |
| --- | --- | --- | --- |
| Brad Janssen | CMT Top 20 Countdown with Paul McGuire | Country 104 Music | Country Club Night with Dee Jay Silver |
Contact
Address: 290 Dundas St
Woodstock, ON N4S 1B2
Tel: 519 931 6000
519 643 1039
1 877 643 1039
Email: Andrea.Dunn@Corusent.com
Brad.Gibb@Corusent.com