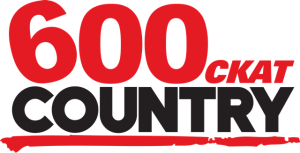 Country 600 or legally CKAT-AM is a Country radio available in North Bay and owned by Rogers Media, the radio division of Rogers Communications. Toady's Best Country is the catchphrase used by the channel. CKAT 600 AM launched in 1967 on a frequency of 93.7 MHz by Northern Broadcasting. It flipped to country format in 1979; 101.9 MHz was the new frequency adapted by the CKAT. In the same year (1980) the siblings (CKAT and CFCH) were sold by Northern Broadcasting to Telemedia. The bands were swapped by the channels in 1996 when CKAT became an AM radio by adapting the 600 kHz frequency of CFCH which would now air on 101.9 MHz left by CKAT-AM.
Full List of Canadian Radios for Listeners
Listen Country 600 AM North Bay, ON Online
Listen CKAT 600 AM North Bay, Ontario. Wait as the stream loads.
More About CKAT 600 AM
Standard Broadcasting acquired the channels form Telemedia in 2002 to sell them to Rogers. The news and sports content was introduced in 2005 with the cutting back of country. AM 600 CKAT was rebranded as Country 600 on July 2, 2013. The studios and offices were relocated to 273 Main Street East in 2014. CKFX-FM and CHUR-FM are the sister stations of the Country 600 AM. Audiences can have the channel online with latest news stories, sports stories, on demand content, contests (Bingo Bonanza, Country Club Raffles), upcoming events, Bus Cancellations info, latest audios and videos and more fun stuff. Social interactions can be made through Facebook and Twitter. Here is the website: www.country600.com
Shows
| Don Cherry's Grapeline | North Bay Battalion Hockey | Country Classics |
| --- | --- | --- |
| Wendy Boomer | Maple Leafs Hockey | Bob Coles |
| Jeff Turl | Prime Time Sports | Bobby Bones Top 30 Countdown |
| Richard Coffin | Battalion Battle Plan | – |
| Care | Canadian Country Countdown | – |
Contact
Address: 273 Main Street East
North Bay, Ontario
P1B 1B2
Contest Line: 705 474 2528
Tel: 705 474 2310
Fax: 705 476 8400
Email: ckat@rci.rogers.com
nbnews@rci.rogers.com