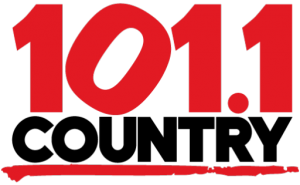 Country 101.1 is a Rogers Media radio established in 1969 and operates in Smiths Falls, ON. Rideau broadcasting Ltd. got the license for a commercial FM broadcasting on a frequency of 101.1 MHz using an ERP of 47,300 w. CJET was launched on Jan 19, 1969 and became CKUE in 1970. The calls 'CKUE' were replaced with CHEQ-FM in 1986. The long played country format was removed by the station to introduce a variety: pop, dance and rock format after the approval of CRTC in 1993. CFMO-FM were the new call-signs and the channel incorporated a beautiful music format in March 1993.
Full List of Ontarian and Canadian Radio Stations
Listen Country 101.1 Smiths Falls, ON Online
Listen Today's Best Country: Country 101.1 (CKBY-FM) Smiths Falls, Ontario. Wait as the stream loads.
More About Country 101.1 Smiths Falls
The owner CHEZ-FM Inc. was acquired by Rogers Broadcasting in 1999. CFMO the Lite 101 and then Xfm (CIOX-FM) from 2000 to 2003 broadcasting alternative rock became CKBY-FM and again turned to country music. Y101 was rebranded as Country 101.1 on July 2, 2013. Audiences can listen to the CKBY-FM online with latest news stories, videos and audios, on demand content, contests (Country 101.1 Ticket Window!) community events, shows info and more. Follow the 101.1 Country on Facebook, Instagram, Twitter and Spotify. Here is the website: www.country1011.com
Shows
| No Repeat Workday | Today's Best Country | Drive Home with Nan | Canadian Country Countdown |
| --- | --- | --- | --- |
| Bobby Bones Country Top 30 | The Unbalanced Podcast | The Unbalanced Breakfast | Wendy Boomer |
| Country Classics Show with Nan | Care | The Dirt with Nan | – |
Contact
Address: 6A Beckwith Street North,
Smiths Falls, Ontario
K7A 4T4
Tel: 613 283 4630
613 736 2001
Studio Line: 613 750 1011
Email: reply@y101.fm