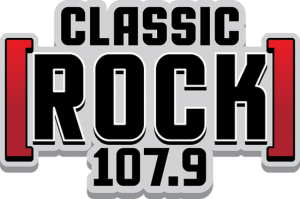 Classic Rock 107.9 Cobourg is a Classic Rock station owned by My Broadcasting Corporation. The channel was launched from studios at Hatfield Hall, 202 Greene Street as an AM station in 1957 by United Counties Broadcasting Co. Ltd. as an AM station on 1500 kHz using an ERP of 1,000 watt. CHUC Ltd. owned by D.B. Williamson acquired CHUC in 1959. CHUC switched its frequency to 1450 kHz in Nov 1963. Studio were relocated to The Budge Building in Port Hope; Lot 26, Concession 1, Hamilton Township was new place for CHUC. The approval was made to increase wattage to 10,000 watts by CRTC. In 1983 it went into receivership of Coopers & Lybrand along with the sister company CFMX Communications Ltd which operated CFMX-FM. Jedcom Investments Ltd.
Full List of Ontarian and Canadian Radios for Listeners
Listen Classic Rock 107.9 Cobourg, ON Online
Listen CHUC-FM online from Cobourg, Ontario. Wait as the player loads the stream.
More About Classic Rock 107.9
Owned by John Radford took hold of CHUC on Nov 30, 1983. Daytime power wattage was increased to 8,000 w on Sep 13, 1988 but went into effect in 1989. In year 1992 John Radford sold out station to GM of CHUC, Donald Conway. The channel celebrated its 50th anniversary in August 1997. . Pineridge Broadcasting became the new owner. Frequency Modulation was introduced at CHUC, frequency was changed to 107.9 MHz and 1,030 became the new ERP in August 2006. Adult Contemporary despite the change in dial and band remained as the format of the radio. Power was incremented to 6,300 w in May 2007. On Nov 7, 2007 got closed for ever after 50 years of on-air presence. CRTC renewed the license of the radio on Mach 20, 2012 until Aug 31, 2016. In 2015 the format was flipped form AC to Classic Rock and the station was rebranded as Classic Rock 107.9. CKSG-FM, CJMB and CJWV are the siblings of the radio. Audiences can listen their favorite rock radio online with Morning Show with Jay Sharp/The Big Breakfast! with Megan P. Murphy, news, contests, events info and classic rock hits. You may follow the station on Facebook and Twitter. Here is the website: www.classicrock1079.com
Contact
Email: jenniferd@MBCmedia.ca