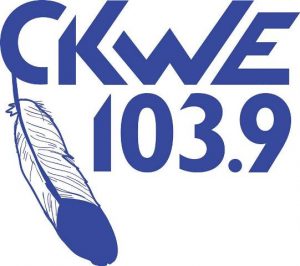 CKWE 103.9 FM is a Maniwaki based bilingual radio owned by River Desert Band. Canadian Radio-television and Telecommunications Commission approved the applicant Jean-Guy Whiteduck for the establishment of a First Nations Radio on a frequency of 103.9 MHz using and ERP 50 w. Proposed programming would feature four hours of public affairs and 3 hours of informative and educational programs. The management of the CKWE 103.9 FM agreed to dedicate at least 3 hours for the coverage of local community events and sports programming with 1.5 hours for newscasts. The Reserve was renamed as Kitigan Zibi on Sep 24, 1994.
Get More Quebec and Canadian FM, AM and Online Radios
Listen CKWE 103.9 FM Mont-Laurier, QC Online
Listen Kitigan Zibi Radio Station at 103.9 FM online. Wait as the stream loads.
More About CKWE 103.9 FM
The commission updated the license of the CKWE-FM on June 15, 2001 for next seven years; the content was equally broadcasted in English and Algonquian for 13 hours 45 minutes making 27 hours and 30 minutes of local content. CRTC renewed the license of the CKWE 103.9 on Sep 29, 2008 until Aug 31, 2015. Listeners can enjoy best country and rock music with number of other genres. Listen CKWE 103.9 FM online in Kitigan Zibi and surrounding areas with news, programming schedule, Algonquin Language Learning Lessons, contests and more. Follow the radio on Facebook, Twitter, Google+ and YouTube. Here is the website: www.ckwe1039.com
CKWE 103.9 FM Maniwaki Programs
| Local Musical Legends Past and Present with Cory Chorus | Noontime Jamboree with Cory Chorus | Holiday!!! | Jamming with Mojo Mikso! |
| --- | --- | --- | --- |
| Jamming with Mr. Danger Duck! | Jamming with DJ Paige | Evening Jam with Cory Chorus | Super Monster Bingo |
Contact
Address: P.O Box 309
Address: 3 Kikinamage Mikan
Maniwaki, QC
J9E 3C9
Tel: 819 449 5097
5098 5099
Fax: 819 449 2327
Email: ckwe.radio@gmail.com