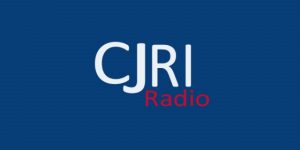 CJRI-FM 104.5 launched on May 18, 2005 is a Fredericton based Christian Contemporary and Gospel music station owned by Ross Ingram and Paul Dixon. The call-sign which is also the branding for the station abbreviates "Christ Jesus Reigns Immaculately". Ross Ingram who later founded the Faithway Communications on November 26, 2004 received the license to operate a religious FM channel on 94.7 MHz using an ERP of 25 watts. Christian contemporary music, choir, Canadian country gospel and instrumental make the content of the radio.
More New Brunswick and Canadian Radios
Listen CJRI FM 104.5 Fredericton, NB Online
Listen Faithway Radio Network: CJRI-FM online from Fredericton, New Brunswick. Wait as the player loads the stream.
CJRI-FM-1, CJRI-FM-2 and CJRI-FM-3 are the satellite stations of the channel owned by Faithway Radio Network. It was agreed that Ross Ingram radio would air 35 hours of spoken word religious programs weekly. On May 18, 2005 CJRI officially launched with Praise music, Southern and Gospel music, local news and events, weather updates and overall diverse range of programing. IN the same year effective radiated power was further increased to 50 watts. In November 2008 CRTC gave a yes for the frequency change from 94.7 MHz to 104.5 MHz. The decision was made in the light of the genuine issue to which CJRI was facing interference from Untied States based WBCQ-FM in town of Monticello, Maine State. In the December of the same year the repeaters at Woodstock, Saint Stephen and New Brandon were authorized, each with a wattage of 50 watts. The administrative renewal in August 2012 updated the license until August 31, 2013. Audiences can have the CJRI-FM 104.5 Fredericton online with best Country Gospel schedules, events and more. You can connect with CJRI FM 104.5 on Facebook and Twitter. Here is the website: http://cjrifm.com/
CJRI 104.5 FM Programs
| Good News Music Radio with Woody Wright | Embers | Atlantic Gospel Connection | Faithway Overnight |
| --- | --- | --- | --- |
| M in the Morning with Mary Lou Bird | Commentary-Dr. Karl Csaszar | Radio Theater | Sunday Morning |
| Information for Your Health with Connie Selleca | Let the Bible Speak | MJ Finnamore | Todd and Penny McGuire |
| The Gospel Greats | This Week in Gospel Music | John Tesh | Prime Time Live |
| Church Service | The Bible Experience | Gospelfest | Daybreak with Ross Ingram |
| Sunday side Up | Look on the Fields with Vaughn Arbeau | Gaither Homecoming Radio | Barry Sullivan |
| In Tune | Richard Hyssong | Love Worth Finding with Adrian Rogers | Turning Point- Dr. David Jeremiah |
| Sing the Word | Adventure Pals | Canadian News on the hour | Road to Reality |
| Gospel Country | Gaither | Quiet Sanctuary- Devotional | World News |
| Today's Cross Country | Keith Young | Gospel and Praise Interviews | Rollie Waddingham |
Contact
Address: 151 Main St.
Fredericton, NB
E3A 1C6
Tel: 506 472 0947
Email: cjrifm@gmail.com