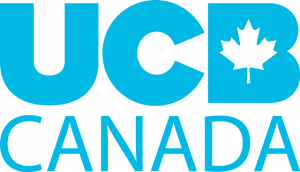 CJOA 95.1 FM launched on Dec 28, 1998 is a Christian radio owned by United Christian Broadcasters of Canada. CRTC licensed the Thunder Bay Christian Radio on Sep 28, 1998 for a specialty FM. It would broadcast on a frequency of 95.1 MHz using an ERP of 50 w. The channel singed on air on Dec 28, 1998 form its studios and offices at 63 Carrie Street. A booster transmitter was approved for Candy Mountain on Oct 5, 2000; 93.1 MHz would be the frequency with 3.7 w ERP. An application for power increase to 250 w was deferred by the Canadian communication for radio and television however, the satellite at Candy Mountain (CJOA-FM-1) was allowed to be deleted.
Listen CJOA 95.1 FM Thunder Bay, ON Online
Listen CJOA 95.2 FM online from Thunder Bay, Ontario. Stream may take a moment to load.
Find out More Ontarian and Canadian Radios
CRTC renewed the license of the station on March 28, 2013 until Aug 31, 2018. The call signs of the Christian contemporary radio represent Christ Jesus on Air. UCB acquired the station form Thunder Bay Christian Radio after approving the CRTC's approval on June 6, 2014. In the same application the commission also amended the license of the transmitter allowing it to get more than just local programing and also take adverts. Finally, in the same year (2014) effective radiated power was increased to 250 w. The radio has facilities in Belleville, Windsor, Cobourg and Chatham-Kent. You can listen the CJOA 95.1 FM online with resources, devotional content and more. Follow the CJOA on Facebook and Twitter. Here is the website: www.ucbcanada.com
Contact
Address (Mailing): Box 20010, Thunder Bay, ON P7E 6P2
Address (Studios): 2821 Arthur St. E., Suite 202, Thunder Bay, ON P7E 5P5
Tel: 807 344 9525
        1 888 407 4094
 Email: info@ucbcanada.com