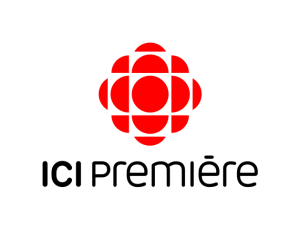 CJBR-FM 89.1 is an Ici Radio-Canada Première station in Rimouski tracing its roots back to 1937 when Jules. A. Brillant launched the station on a frequency of 1030 kHz using an ERP of 1,000 w. The channel was one of the eleven stations to form the Association of Independent Stations in 1939 after two years of its launch. Frequency of the service was switched to 900 kHz under Havana Treaty on March 29, 1941. ERP was increased to 5,000 w in 1945. The FM license was issued to the station in 1947. ERP was increased to 10,000 w in 1956. As an affiliate of CBC French Radio Network, CJBR was owned by Central Public Service Corp. Ltd. CJBR-FM singed on air on Feb 28, 1959 form studios at 13 rue Saint Jean Baptiste. Power Corporation of Canada acquired the assets of Public Service Corp in 1969 to eventually sale them to Telemedia Ltee in 1970. CBC acquired CJBR and other stations in 1977. The radio along its other siblings was offering inter-regional content besides local programming.
Find Out More Quebec and Canadian Radio Stations
Listen CJBR-FM 89.1 Rimouski, QC Online
Listen CJBR 89.1 live form Rimouski, Quebec. Wait as the player loads.
A number of repeaters were also installed by the Canadian Broadcasting Corporation over the time. Local programming was reinstated in 1995. Ici Radio-Canada Première station made a move to FM band on June 6, 2000; 89.1 FM was the new dial and 5,500 w was the new ERP. Apart from Ici Radio-Canada Première's regular programs the Rimouski channel would at least produce 40 hours of local content per week. Wattage was further increased to 19,400 w in 2002. CRTC validated the license of the CJBR 89.1 FM and its broadcast relay transmitter CJBR-FM-1 at for another five years from May 28, 2013 to Aug 31, 2018. Local regional, national and international news, sports stories, weather updates, community and cultural programming with a lot of blogs and innovation is available online. Here is the website: www.radio-canada.ca/radio